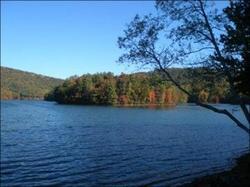 Marble Hill, GA (Vocus) June 25, 2010
The Williams Team (successful Crye-Leike Realtors) claims that cabin and home sales have picked up despite the sluggish economy as buyer picks up bargain properties that are selling way below their market price of three years ago. The Williams Team is a real estate team that sales homes in the community of Big Canoe®. The Williams Team helps home buyers find their ideal cabin and / or home in the tranquil and natural beauty of north Georgia. The feel that today may be the best time ever to explore buying a dream mountain getaway. Also due to factors such as an abundant amount of foreclosures has created a situation that buyers will find pleasing.
The Williams Team comprised of Emory Williams, and Paula Jones sells homes in the beautiful north Ga. Mountains. The help people buy or sell property in the areas of Jasper, Dawsonville, Cumming, Decatur, Ellijay, Blue Ridge, and Big Canoe® Georgia. They have noticed that now may be the time to consider purchasing a mountain home due to deep price reductions for this home type. The William's team has noticed this first hand in the golfing community that many call a paradise known as Big Canoe®.
North Ga. Mountain homes price reductions offers savvy home buyer's great buys, Real Estate tracking agencies through-out the United States says that homes in resort communities have dropped as much as 30% in sales value. This means that barriers to entry due to price in these communities have open the door to other who might not of been able to afford to live in these plush communities. Georgia communities such as Hawks Ridge, Achasta, Crystal Falls, Bent Tree, and the gem of them all Big Canoe® have all had people getting bargains especially on resells.
Now is the time to take advantage of one of the greatest opportunities ever afforded a real estate investor. A confluence of economic events has created record foreclosures, abundant inventory, and reasonable price points in Big Canoe® . This means the moment you have been waiting for, to make your home-buying dreams come true, may be at hand.
Consider what Big Canoe® has to offer…a location that blends legendary past with modern pleasures, southern hospitality with cosmopolitan flair…hometown appeal in the shadow of the Appalachian Mountains. Decks, porches, and verandas, invite you to take in mountain vistas and cool breezes. You'll feel as though you have escaped the demands of every day life and yet quaint shopping and great dining are within a short drive.
Big Canoe® a Can't Miss Destination:
Big Canoe® is truly a can't miss destination for those looking to invest in real estate. It is made even more inviting because the economic downturn has created opportunity as never before. Some observers have noted that it is as though the clock has been rolled back on real estate prices by ten years. Take advantage of foreclosures and the large inventory that Georgia Foothills Realty has to offer. There is something for everyone with a wide variety of sizes and styles of homes available. The time is perfect for investing in a primary or secondary home in Big Canoe, so close to Atlanta yet a world away. If you have dreamed of owning a home in this premier gated community, act now before prices begin there inevitable climb
For more information on real estate in Georgia:
Visit our website for updated information on Big Canoe® Homes and Cabins listings. Right now there is also a good amount of mountain lots available as well. Click here for more information on Georgia Mountain Real Estate.
###