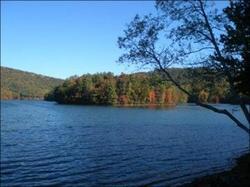 he cannot believe the prices that great homes with spectacular mountain views are selling for today
Marble Hill, GA (Vocus) February 24, 2010
Deep Discounts on dream homes!
The Williams Team comprised of Emory Williams, and Paula Jones sells homes in the beautiful north Ga. Mountains. They are located in Marble Hill, Georgia. Paula like Emory is also a CPA and is respected as an expert in staging a home for sale. They are truly excited about the prospects for people finding bargains in 2010. They have noticed that now may be the time to consider purchasing a resort style home due to deep price reductions for this home type. The Willia's team has noticed this first hand in the golfing community that many call a paradise known as Big Canoe®.
Resort Homes are on sale
Resorts style home price reductions offer some savvy home buyers great buys, Real Estate tracking agencies through-out the United States says that homes in resort communities have dropped as much as 30% in sales value. This means that barriers to entry due to price in these communities have open the door to other who might not of been able to afford to live in these plush communities. In Georgia communities such as Hawks Ridge, Achasta, Cristal Falls, Bent Tree, and the gem of them all Big Canoe has all seen great bargains on resells.
Opportunity
Loss of Home Values, including in the community of Big Canoe®, has in a sense rolled back the clock ten years. At first, this community seemed untouched by the above factors but today there are some real nice buys in Big Canoe®. This is a perfect opportunity for someone with the means and ability to upgrade to a new home or perhaps buy a second home in the beautiful mountains of north Georgia. Emory Williams says; "he cannot believe the prices that great homes with spectacular mountain views are selling for today".Big Canoe® is a special place and now is definitely the time to consider this opportunity.
Buying a resort style home for the first time
First-time resort home buyers are generally more time-consuming than the average buyer and have more questions. A good real estate agent say's Paula," will be friendly and accommodating and show only properties that fit your parameters". The William's team also helps with strategies during the bidding process but never will pressure you into something you're not comfortable with. This is what makes the Emory and Paula unique. They are nice people who will listen and try to understand the needs, wants and concerns of their clients. Buying a resort style home as a full time or second home can be a great experience. The William's team general knowledge of real estate and resort properties makes them a great choice as a partner exploring a new community especially if that community is Big Canoe®.
Big Canoe® the gem of Georgia
This community is definitely the jewel of Georgia. It has 27 holes of golf, three fishing lakes and a beautiful waterfall. Of course; the area is surrounded by nature's beauty. The scenic wonder of this place is breathtaking in every season. There are many birds that sing, bears that wonder by, and rabbits hopping around. The place is almost magical in a sense. Big Canoe® has a state of the art work out facility, Olympic style swimming pools indoor and outdoors, and a spa. The whole community is gated for security. Many people enjoy the hiking trails and a famous jeep trail.
Big Canoe Lifestyle
Big canoe® has over 50 clubs and groups that meet regularly. If you can think of a club type; there is a good chance it will be here. There are bicycling clubs, bridge clubs, book clubs, men and women fellowship clubs etc. Big Canoe® has many planned social activities weekly as well. One of the favorites is the Fourth of July extravaganza. Big Canoe® also has its on chapel onsite.
Now may be the time
Paula Jones says "now is the time to act if you want a deal". Most economists predict the housing market will start to recover in the fall of this year. Foreclosures will not be as much of a factor as they are now. Most believe that the employment rate will increase in 2011. Therefore if a person truly would like to be able to live in a resort community at a reduced such as Big Canoe® now is a good time to start your home search. There are also some good buys on lots in the community as well. Today is in particular a great time to purchase a second home. Prices are low right now. If you have ever dreamed of owning a mountain home; Big Canoe® homes may be just what you have been looking for and now available at on sale pricing.
Take a Tour
Big Canoe® is a gated community with restricted access. In order to view properties, one must be accompanied with a real estate agent. Homes for sale in the community are not allowed to be marked with any signage. This keeps this community looking natural and beautiful. Emory knows a lot about the area. He is in fact an elected member of the POA. There are over three thousand homes in Big Canoe® and diverse sub-communities through-out. Paula also is fun to work with and has an eye for finding gems in the real estate market. The Williams Team is indeed knowledgeable and understands the complexities of today's market. They know that now is the time to begin a home search and they look forward to helping people discover Big Canoe®.
###