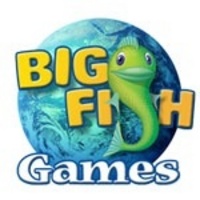 Big Fish Games has a remarkably deep and talented management team and the company is uniquely positioned to capitalize on the worldwide growth of online interactive entertainment
SEATTLE (PRWEB) September 12, 2008
"After an extensive search, we are delighted to announce our new partners," said Jeremy Lewis, president and CEO of Big Fish Games. "Together they share our vision for building a transformative entertainment company serving the international community of game developers and consumers."
"Big Fish Games has a remarkably deep and talented management team and the company is uniquely positioned to capitalize on the worldwide growth of online interactive entertainment," stated Mark Evans, general partner of Balderton Capital, who will join the Big Fish Games Board of Directors. "We, along with General Catalyst and Salmon River, are thrilled with the opportunity to partner with the Big Fish Games team and contribute to their rapid growth and market leadership."
About Big Fish Games
Big Fish Games is the world's leading online destination for games and interactive entertainment. Based in Seattle, Washington, Big Fish Games offers "A New Game Every Day™" – Big Fish Games works with more than 500 game developers and distributes over 1 million games per day to consumers worldwide. Big Fish Games Studios develops and publishes some of the industry's leading brands including Mystery Case Files®, Hidden Expedition™, Azada™ and Fairway Solitaire™. For more information, please visit: http://www.bigfishgames.com.
About Balderton Capital
Balderton Capital is a leading venture capital firm, committed to helping talented entrepreneurs build great companies. Based in London, Balderton has approximately $1.5 billion under management. Since 2000, Balderton has invested in over 80 companies across a wide variety of technology sectors and geographies, including Europe, the US and China. Notable investments include Betfair, the world's largest online gaming exchange, Bebo (the social networking site, recently sold to AOL for $850m) and MySQL (the open-source database business, recently sold to Sun for $1 billion). For more information, please visit: http://www.Balderton.com.
About General Catalyst Partners
General Catalyst Partners is a venture capital firm that invests in exceptional entrepreneurs who are building the technology-based companies that will lead innovation and transform industries. Founded in 2000, General Catalyst Partners leverages its principals' extensive operational, business development and technological expertise to provide portfolio companies with a catalyst for success through business-building and partnership development assistance. General Catalyst has approximately $1 billion under management and is headquartered in Cambridge, Mass. For more information, please visit: http://www.generalcatalyst.com.
About Salmon River Capital
Salmon River Capital is a specialized venture capital and private equity firm that backs exceptional entrepreneurs building technology enabled businesses created to lead their industries. Based in New York, Salmon River focuses on a range of sectors, leveraging a broad set of capabilities and an unusually flexible capital base. Notable investments include the Capella Education Company (NASDAQ: CPLA), PerTrac Financial Solutions (http://www.pertrac.com), Netsmart Technologies (http://www.ntst.com) and Axioma Inc. (http://www.axiomainc.com). For more information about Salmon River Capital, please contact Matt Evans at 212.931.5358, or email info@salmonrivercapital.com.
Big Fish Games and its corporate affiliates develop and distribute games through websites they operate, including http://www.bigfishgames.com, http://www.bigfishgames.de and http://www.bigfishgames.fr.