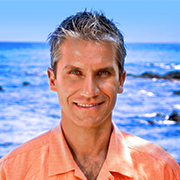 We want this site to be your one-stop destination for anything that has to do with luxury Big Island real estate
Kamuela, HI (PRWEB) December 10, 2012
Harold Clarke, the top Big Island Realtor, has just announced the launch of a new website, LuxuryBigIsland.com. Dedicated to giving buyers, sellers and investors full access to Hawaii real estate and the most exclusive properties on the Big Island including oceanfront, resort properties, ranch estates, land and other fine residences, no stone was left unturned to ensure visitors have access to only the finest search technology community resources available.
"Whether you're an investor searching for the ideal income-producing property to add to your real estate portfolio, a buyer from the Mainland or overseas looking for a luxurious seasonal residence or vacation home, or a seller searching for up-to-date market advice from a seasoned expert, we've designed this new website to have it all," says Harold. "We've also included a wealth of property search tools as well as detailed information and descriptions of local areas and communities throughout the Big Island."
Upon arrival to the LuxuryBigIsland.com website, visitors are presented with a number of search options including the ability to search within an interactive map of the Big Island by area, to search by type of property including resort properties, oceanfront properties, ranch estates and acreage, and the ability to search by price range. Designed to be comprehensive and user-friendly, the website is easily navigable and also presents buyers with detailed area and community information including the five resort areas of the Big Island: Mauna Kea Resort, Mauna Lani Resort, Waikoloa Resort, Hualalai Resort and Kukio.
"We want this site to be your one-stop destination for anything that has to do with luxury Big Island real estate," says Harold. Specializing in luxury homes, estate and ranch properties, oceanfront residences, and raw acreage on which to build or develop, Harold Clarke has assisted countless buyers, sellers and investors over the past decade with all their Big Island real estate needs. A seasoned and experienced agent, Harold has also been continuously ranked among the top Realtors in sales volume and has been awarded the "Who's Who in Hawaii's Real Estate" award by Hawaii Business magazine every year since 2008.
While awards and recognition are something Harold takes great pride in, the true testaments to his exceptional real estate services are the number of repeat and referral clients he assists each year. Within the website, visitors can learn more about Clarke's experience and extensive real estate background in addition to exploring some of the many testimonials he has received over the years.
The new website reflects the wide range of services offered by Luxury Big Island and the wealth of knowledge and expertise Harold Clarke has compiled over the past decade, serving as Hawaii's top real estate professional. For more information about the Big Island of Hawaii, to the search the array of luxury properties available within today's Big Island luxury real estate market, and to explore the services offered by Harold, visit LuxuryBigIsland.com or get in touch with Harold Clarke directly at 808-443-1320.