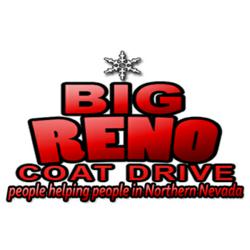 We are truly excited for the opportunity to be part of something as big as the Big Reno Coat Drive
Reno, NV (PRWEB) November 04, 2012
Evergreen Carpet Care for the second consecutive year is participating in the Big Reno Coat Drive. Their team of carpet cleaning professionals will be asking for donations of coats and sweatshirts on their daily routes. In the fall of 2011, the Evergreen team collected about 700 coats.
Last year Adam Carlsen, General Manager of Evergreen Carpet Care offered to support the Big Reno Coat Drive. The two organizations joined forces and it was a huge success. Adam's idea of collecting coats from their customers, worked out perfectly. "I saw an opportunity for our team to make a difference in this community and we hope to have the same result this year" explains Carlsen. This year the goal is set at 800 coats to top last year's number of 700 coats collected. With the help of their customers, service techs and Northern Nevada Residents, they hope to reach their goal.
"We are truly excited for the opportunity to be part of something as big as the Big Reno Coat Drive" says Dale Carter, owner of Evergreen Carpet Care. The entire team at Evergreen Carpet Care is dedicated to helping those in need in Northern Nevada.
If people are interested in donating a coat please contact Evergreen Carpet Care or visit the Big Reno Coat Drive's website for drop off details.
About The Big Reno Coat Drive
The Big Reno Coat Drive was founded in 2005 by Sean Nichols. The mission of the coat drive is simple "People helping People." Over the last 6 years with the help of local businesses and residents, we have collected over 5000 coats.
The coats we collect are handed out on the streets of Reno and Sparks; they are also given to the Reno Sparks Gospel Mission. We have been working with the Reno Sparks Gospel Mission for many years and they share the same passion for helping others as we do. If you have a local group or organization that needs coats, please let us know.