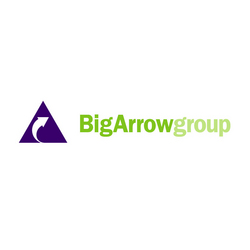 Big Arrow Group is very pleased with the positive impact of the Florastor campaign and we are honored to be recognized for our work by a jury of our industry peers
New York, NY (PRWEB) July 14, 2008
Big Arrow Group, a NY-based full-service strategic consulting and communications firm, was honored for its work on Biocodex's Florastor as one of the world's best rebrands in the fourth annual ReBrand 100® Awards announced today.
ReBrand 100 recognizes the world's most effective rebrands: the repositioning, revitalizing and redesign of existing brand assets to meet strategic goals.
Big Arrow's rebrand of Florastor encompasses development of a 'medicalized' branding strategy targeting doctors, pharmacists and patients with a refined logo and full identity system. The new identity was supported with an aggressive campaign in the U.S. targeting professional audiences.
To see examples of Big Arrow's Florastor rebrand, click [here.
"Big Arrow's rebranding for Florastor extended from strategic planning and brand strategy to the execution of our advertising and promotional efforts in the U.S.", says Mary Berry, Marketing Manager for Biocodex, Inc. "Since the launch, reactions have been extremely positive and the increased brand visibility has greatly boosted our sales. We look forward to growing Florastor into the leading probiotic brand in the U.S., just as it is in Europe."
The ReBrand 100® Global Awards, juried by an esteemed panel of international business leaders, is the highest recognition for brand building and redesign in the business arena.
"Big Arrow Group is very pleased with the positive impact of the Florastor campaign and we are honored to be recognized for our work by a jury of our industry peers," says Mike Marino, president and CEO of Big Arrow Group.
The international jury reviewed the "before" and "after" scenarios of each brand transformation - a process unique among marketing, design and business award competitions. Eligible products consisted of rebrand products. Services, companies, non-profit organizations, individuals, cities, countries, buildings and interior environments launched anywhere in the world between January 2005 and September 2007. Winning rebrands range from a single brand such as a website or packaging, to enterprise-wide initiatives.
For a complete list of this year's ReBrand 100 Winning Brands, go to http://www.rebrand.com/page625.html.
About Big Arrow Group
Big Arrow Group is a full-service strategic consulting and communications firm specializing in global brand development, marketing planning and integrated communications, new product development and market research. The firm has redefined communications deliverables through research and case-tested strategies to provide their clients with practical, easily activated strategies that build and accelerate brand momentum. Founded in 2004, Big Arrow Group is headquartered in New York City, NY. Big Arrow Group provides strategic planning and corporate brand development in technology, healthcare, pharmaceutical and business-to-business for a wide range of clients, including Biocodex, Genzyme Corporation and W.R. Grace and Company. To learn more about the Big Arrow Group, please visit http://www.bigarrowgroup.com.
About ReBrand 100®
The ReBrand 100 Global Awards recognize the world's most effective brand transformations: the repositioning, revitalizing and redesign of existing brand assets to meet strategic goals. Organized by ReBrand™, the only source for case studies and programs on effective brand transformations, ReBrand 100 is juried each year by a prominent, multidisciplinary, international panel. The 2009 ReBrand 100 entry deadline is September 24, 2008. For entry and partnership information, and to learn best practices from winning case studies, visit http://www.rebrand.com.
All trademarks, service marks and company names are the property of their respective owners.
# # #