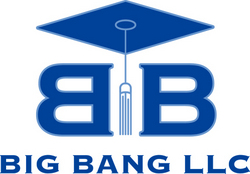 "The product marriage now means Persystent clients can have a fully automated repair and imaging solution complete with HII."
Milwaukee, WI (PRWEB) February 8, 2011
Today, Big Bang LLC announced its partnership with Persystent Software of Tampa, FL. As of January 2011, all Persystent imaging-related products will include the Universal Imaging Utility (UIU). The UIU is the only software able to create one hardware-independent hard drive image that can be easily deployed to any laptop or desktop regardless of manufacturer. Persystent Software develops PC recovery and imaging solutions that help organizations automate and simplify the way they image, deploy and recover PCs.
Persystent automates PC recovery, restoring application and operating system files that are corrupted, changed, or missing with a reboot. They also empower their clients to keep end user PCs up and running 24/7, dramatically reducing help desk calls and eliminating manual re-imaging. The addition of the UIU allows Persystent to provide their customers with the added benefit of true hardware-independent imaging. With the HII capabilities of the UIU, Persystent's imaging functionality enables customers to eliminate the need to create and maintain multiple hard drive images which reduces deployment and support time.
"The product partnership was a natural fit for both companies, and we are very pleased to be working with Persystent," said Adam Murphy, Big Bang President. "Persystent has had a great handle on the systems management and imaging side of things for years, and the UIU is still the only true hardware-independent software available. The product marriage now means Persystent clients can have a fully automated repair and imaging solution complete with HII."
The UIU will also be available from Persystent Software as a stand-alone product.
For more information, please visit http://www.bigbangllc.com.
About Big Bang LLC
Big Bang LLC is a Milwaukee area software developer and training company located in Franklin, WI. They have developed the Universal Imaging Utility which is currently deployed to over three million PCs worldwide, and they provide training and support for Symantec Ghost Solution Suite. Behind the direction of owner and president Adam Murphy is a customer focused vision. The company seeks to make their unique technology readily available to help IT/Support departments, in the Milwaukee area and around the world, to reduce the time and money typically required for Windows image creation, maintenance, and deployment.
# # #