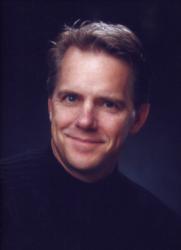 Every day businesses and individuals around the globe have negative videos posted about them on YouTube
Salt Lake City, Utah (PRWEB) July 26, 2012
Don Sorensen, online reputation management expert, today released an article explaining the YouTube trend in online reputation management. The article outlines how this trend can either help or harm businesses and individuals seeking to protect their reputation online.
Online Reputation management takes a number of forms. Most online reputation management strategies revolve around Google and the other major search engines. However, YouTube is now the second largest search engine in the world and has the potential to positively or negatively affect online reputations for both businesses and individuals.
"Every day businesses and individuals around the globe have negative videos posted about them on YouTube," says Don Sorensen, online reputation management expert. "These videos can adversely affect your online reputation. Not only can videos appear in branded Search Engine Results Pages (SERPs) and give your customers the wrong impression, but if you're not optimizing any YouTube content, anyone searching the video hosting platform for your name will be given a series of negative videos about your business or brand."
So, how do businesses combat negative videos on YouTube? Sorensen advises them to create their own positive videos and push the negative video down further in the results. Sorensen also suggests:
Create Great Videos. Create video content. It doesn't have to be anything fancy. It could be an office tour, a product demo, a short message from the CEO, or anything else related to the company or brand. Then post the video to YouTube.
Optimize the Titles
Just like optimizing for other search engines, titles count. Make sure to include the business name in the title and any other keywords that would be helpful for people to find information about the company. YouTube uses titles to match search relevancy. Higher click-through-rates will be achieved if the people who are searching for the videos can find them easily.
Write Descriptions
Use the brand name in the video description, preferably within the first sentence, along with other keywords the businesses is interested in ranking for. "It only takes a sentence or two—because the first three lines are the only ones that are shown to the user by default adds Sorensen. "Then tag your video with your business name and other relevant keywords."
Get Views
Unlike Google search, YouTube counts views as a ranking factor. The more views one has—and the most recent views—the higher the video will rank in the YouTube search results. "Of course, this is the real heart of the matter, adds Sorensen. "Because if you can get your videos to rank high in the search, then people who are searching for your business name will see your videos before they see the negative videos that anyone else might have posted about you."
Build Links
Just like a regular reputation management campaign, businesses and individuals need to build links to the videos that they want to rank well for in the YouTube results. It is possible to build regular links to the videos, but one can also embed the videos in other places across the web. YouTube recognizes embeds as links and they count toward search rankings.
Get Positive Ratings and Comments
Another ranking factor for YouTube is the number of positive reviews and comments a business or individual has. Just like Google, YouTube is trying to serve the highest quality content to its users, so videos with a high user rating and a large number of comments will rank better—because they generally are better. "For your reputation management efforts, this means that you need to get a high number of people to watch your videos on a regular basis, rate them, and comment on them, explains Sorensen.
Sorensen concludes, "Running a reputation management campaign on YouTube is not much different than cleaning up your SERPs in Google—in fact, it might be a bit easier. Just keep in mind that what you are trying to do is simply get your videos to rank higher than the negative videos and focus all your efforts to that end. If you can do that, you won't have a problem creating a better reputation on YouTube. Why not utilize the second largest search engine in the world to positively talk about your business?"
The article in full can be viewed here.
Sorensen's expertise and insights have been featured in the New York Times, and other national publications. His firm, Big Blue Robot, was created to improve and manage the online reputation for corporations and their executives.
About Big Blue Robot
Founded in 2003, Big Blue Robot, helps corporations and high profile individuals improve their online reputations. Big Blue Robot has developed state-of-the-art online reputation management strategies for companies doing business around the world, including USA, Germany, Canada, New Zealand, United Kingdom, United Arab Emirates, and France.