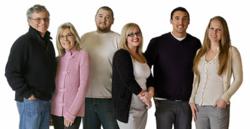 The South Sound is my home, I think it is important to care about what goes on around me
Olympia, WA (PRWEB) May 02, 2013
Wine Rack Store.com has been selling custom-made wine cellars and wine racks online since 1995, and in its 18 years of business has never hesitated to jump on any opportunity to support a good cause, especially for those charities located near its headquarters in Olympia, Washington.
"Even though we do business with customers from all over the U.S.A. and Canada, it's neat when customers from our own backyard find us online," said AmazingUniverse.com Inc. President Michael Kitson.
Kitson, who owns both WineRackStore.com and the carbon fiber surfboard and paddle board manufacturing company, Kitson Boards Inc., under the parent company AmazingUniverse.com Inc., is always interested in supporting the local community.
"The South Sound is my home, I think it is important to care about what goes on around me," said Kitson.
While the retailer is contributing two 144 Bottle Premium Wine Racks for the Big Brothers Big Sisters charity auction this fall, in the past they have been apart of Olymipa's Concern for Animals charity and Horse's for Hero's Therapeutic Riding benefiting wounded solderers in Yelm.
Wine Rack Store.com is a subsidiary of AmazingUniverse.com Inc. which is also responsible for the paddle board and surfboard brand Kitson Boards Inc. and is owned by Michael and Denise Kitson. Wine Rack Store has been selling quality pre-made and custom-built wine racks, wine cellars and wine accessories since 1995. Wine Rack Store.com is A+ rated from the Better Business Bureau. All custom products are locally crafted in Olympia, WA and are shipped free anywhere in the contiguous United States.