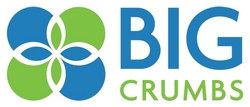 This holiday season, we want to make it easy for people to get the most value for their money and get the products they love.
Atlanta, GA (PRWEB) November 19, 2010
With recent survey results indicating that forty-percent (40%) polled will increase their online shopping this holiday season, the free online savings and shopping portal, BigCrumbs.com, offers a few simple tips for making the most of this season's Black Friday online shopping.
"This holiday season, we want to make it easy for people to get the most value for their money and get the products they love," says Vince Martin, BigCrumbs CEO. "These tips are simple, easy steps people can follow to purchase their favorite items online at incredible savings -- and get them before they sell out."
Price-conscious, savvy consumers can save BIG with their online Black Friday shopping by following these five steps:
1. Get more than turkey - Many retailers now offer 'pre-Black Friday' deals. Be sure to check online sales ads the entire week of Thanksgiving.
2. Email alerts - Subscribe to your favorite online retailer newsletters and sale alerts to get the best Black Friday & Cyber Monday deals. Retailers often give their subscribers a 'sneak-peek' of their deals before their sales ads are published.
3. Be prepared - Browse ads early and create a list of online stores and the items you plan on purchasing from each.
4. Every second counts - Most official online Black Friday deals are available beginning at 12:01 a.m. Friday morning. Make your purchases as soon as the deals are available on the store's web site. Depending on demand, retailers may sell out of the top items quickly.
5. Maximize the savings - Cash back sites like BigCrumbs.com offer thousands of deals & coupons at hundreds of top online retailers, plus give cash back on each purchase. If cash back savings are combined with retailer holiday specials, the extra savings can really add up!
About BigCrumbs.com
BigCrumbs.com is an online shopping program that is free to join and offers thousands of deals and coupons on electronics, computers, fashion, footwear, office supplies, jewelry, toys, travel and more. BigCrumbs caters to the price-conscious, savvy consumer with exclusive online deals and pays up to 60% cash back on purchases at eBay and over 1200 other top online retailers, as well as commissions when members refer their friends and family. BigCrumbs has given millions of dollars in cash back to its members over the past 5 years. In response to a recent surge in retailer partnerships, BigCrumbs.com will offer increased cash back at several of its top online stores during the entire 2010 holiday season.
Visit the BigCrumbs.com website: http://www.BigCrumbs.com
Like BigCrumbs.com on Facebook: http://www.facebook.com/BigCrumbsFans
Follow BigCrumbs.com on Twitter: http://www.twitter.com/BigCrumbsTweets
# # #