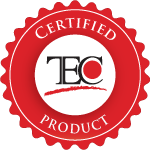 Our scoring of Bigfoot's CMMS functionality indicates that the product is highly competitive and incorporates the key capabilities needed for a CMMS system to get the job done.--Ted Rohm, TEC senior ERP analyst
Center Harbor, NH (PRWEB) June 16, 2014
After a six-month evaluation process, Bigfoot CMMS Enterprise and Enterprise+ has earned Technology Evaluation Centers (TEC) Certification to prove its value as an easy-to-use, yet powerful pure-play Computerized Maintenance Management System (CMMS)/Enterprise Asset Management (EAM) solution. In a 22-page report, TEC assessed Bigfoot according to more than 10 categories and 60 features. The report is currently available at http://www.bigfootcmms.com.
"When a vendor's product is 'TEC Certified' it means that a trusted, independent third party has seen the product up close," said Ted Rohm, TEC senior ERP analyst. "Our scoring of Bigfoot's CMMS functionality indicates that the product is highly competitive and incorporates the key capabilities needed for a CMMS system to get the job done."
"Organizations in search of a solution to improve asset control and maintenance management can be confident that we've done an 'apples to apples' comparison of Bigfoot CMMS and competing CMMS/EAM products. Bigfoot should definitely be on the short list of CMMS contenders," says Rohm.
Cloud-based Bigfoot CMMS provides a failsafe system to make sure every piece of equipment in an organization is optimally serviced before breakdowns occur. The TEC Certification document reports that Bigfoot's intuitive interface shortens the learning curve without sacrificing powerful features to help maintenance users learn and implement the program quickly, often within a matter of weeks. The two new Bigfoot editions, which were evaluated by TEC, come with a brand new interface with parallax scrolling and other modern design features, as well as substantive functionality that will help to advance maintenance operations for both small and large organizations across the enterprise.
Bigfoot Enterprise and Enterprise+, which were released in June 2014, attained the dominant position above CMMS/EAM industry averages for reliability and integration, as well as for core EAM capabilities, including work order control, condition monitoring, inspections, and several other functions. Among the 60-plus features reviewed during the TEC-vetting process, the two solutions achieved scores of 100 percent in 14 categories, including:

Easy-to-learn, intuitive interface
Reporting
Mobile version
Key performance indicators
Add-on modules for ERP integration and safety compliance
TEC is one of the leading enterprise software research firms that evaluates and selects the best products that closely match customers' business requirements. TEC analysts vet hundreds of vendors and thousands of enterprise software features before narrowing down the worthiest software choices for clients. Its method has proven to reduce overall costs and duration of the selection process, which lays the groundwork for successful implementations. To achieve product certification, Smartware Group had to demonstrate Bigfoot CMMS' ability to automate real-world business processes chosen by TEC analysts, and stand up to known CMMS/EAM benchmarks.
To learn more about Bigfoot CMMS Enterprise or Enterprise+, visit http://www.bigfootcmms.com today.
About Smartware Group, Inc.
Smartware Group, Inc., headquartered in Center Harbor, N.H., produces Bigfoot CMMS for a variety of industries, from manufacturing to hospitality and tourism.
Since 2002, Bigfoot has helped more than 10,000 users worldwide improve facility and equipment maintenance operations with advanced capabilities that include preventive maintenance (PMs) and predictive maintenance, work order scheduling, maintenance requests, asset life cycle management, parts replacement inventory, and built-in reporting. Bigfoot CMMS' native functionality paired with its intuitive design allows maintenance professionals to implement the solution and get results quickly, often in a matter of weeks.
Visit http://www.bigfootcmms.com for a free trial of Bigfoot CMMS today.