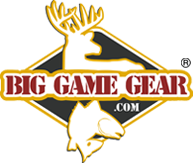 At no cost to you, 10% of your purchase will go back to that particular organization as our way of saying thank you for what your organization of choice has done to help improve the lives of others!
(PRWEB) December 19, 2012
Not only does Big Game Gear have over 500 name brands and over 40,000 outdoor products to choose from, they are now launching a program to serve other organizations for fundraising opportunities. "The Give Back program supports several organizations whose values and ethics align with Big Game Gear's. We have developed partnerships with several organizations. It is simple, just use their "Organizational Code" and a percentage of your purchase will go to support that particular organization," states the General Partner, Ronald Ridgeway.
Big Game Gear is the premier outdoor retailer bringing value to consumers and partnering with organizations to ensure a quality outdoor lifestyle for future generations. Their Mission is driven by these key factors:
1. Create partnerships and added value for customers
2. Lead the industry and set standards
3. Share ideas through innovation
4. Support wildlife management opportunities
5. To glorify God by being a faithful steward of all that is entrusted to us
The employees of Big Game Gear have become a family. As a family, they have experienced unbelievable life changing events from surviving a cancer diagnosis four separate occasions, to a Veteran Marine Corps member surviving several years in a POW camp during Vietnam.
Big Game Gear employees know fist hand what you can do with 10% and the courage to fight for positive change in this world. As survivors, they are grateful for the positive blessings in their lives and have a strong desire to give back to organizations that help improve the lives of others. Big Game Gear is where the "American Tradition Lives Online®." The founding member's passions include the outdoors, giving back to the community, and creating American jobs. They wanted to develop a company that was a combination of all three. Big Game Gear is the vision that has become reality. Great quality outdoor products, fair prices, and a unique business model which focuses on supporting organizations and creating organic job growth for Americans. They offer a unique product mix of nearly 40,000 hunting, tactical, marine, and camping gear that appeal to a wide demographic.
Big Game Gear is proud to partner with several different organizations. Their affinity partners are champions in their communities that make the most of their 10%. Being a Veteran Owned Business, they are trying to support organizations where military families are impacted. A few partners use their 10% to provide immediate assistance to wounded, ill, or injured soldiers and their families. Some of their partners provide financial, spiritual, and emotional support to families and friends who are dealing with cancer and other acute illnesses.
If you would like to Give Back to an organization, please visit the BigGameGear.com Sponsors and Partners page and insert the organization CODE of your choice at checkout. Jeremy Whitaker says, "At no cost to you, 10% of your purchase will go back to that particular organization as our way of saying thank you for what your organization of choice has done to help improve the lives of others!"
If your organization supports a worthy cause, please feel free to contact them at fundraising@BigGameGear.com to discuss funding opportunities. Whether it is hunting, fishing, or camping, they are passionate about this outdoor lifestyle and giving back to organizations that make the most of their 10%.
BigGameGear.com is an easy-to-use yet comprehensive site that puts it all in one place – products at great prices, information and outdoor education, giving back to organizations, amazing deals, and an experience shopping for the great outdoors. An additional enhancement and probably the greatest benefit is the Give Back Program. Here the consumer can enter a designated organization code at checkout and at no cost to the consumer; a portion of the total sales supports their particular organization of choice.