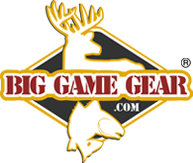 We pride ourselves on being versatile enough to answer the call of our consumers. Big Game Gear employees are engrained with putting the customer first and doing whatever can be done to service the call.
(PRWEB) January 09, 2013
Multiple categories have been added to Big Game Gear's gun cleaning lineup which is growing daily. Charles Simpson comments, "Our consumer's demanded high quality brand name gun gleaning supplies and equipment so we answered the call. In addition to having brand name products at great everyday low prices, we have been able to offer our consumers the opportunity to purchase products in bulk, offer retail displays, and include specialty equipment for use with tactical gear".
If a consumer does not see what they need online or at the retail store, they can always contact the Company directly to see if it can be found. "We pride ourselves on being versatile enough to answer the call of our consumers. Big Game Gear employees are engrained with putting the customer first and doing whatever can be done to service the call," states Jeremy Whitaker.
Various categories offered and a brief description of what can be found in each category can be seen below:
Bluing and Stock Refinishing
Birchwood Casey and Miles Gilbert brands including how-to manuals, stock finishing liquids, stock restorers, assorted paint pens and bottles for touch up projects as well as deluxe kits to fit consumer's needs. Uncle Mike's Gun Tite Epoxy is also offered.
Brushes
Nearly 200 different brushes are currently offered from manufacturers such as Birchwood Casey, Bore Tech, Hoppes, Otis, Thompson Center Arms, Bore Snake, and Tipton. Here you can find everything from patch guides and swab brushes, to nylon and bronze brushes. These are currently sold as single sales or multi-packs offering consumers a multitude of choices for their firearms including Shotguns, Rifles, Tactical Gear, and Handguns.
Cleaning Equipment
23 well-known brands are offered and currently over 360 items are in stock. Products range from complete cleaning kits to liquid cleaners and protectors. There are a variety of oils and cleaners in various forms including pump spray bottles to wipes. Big Game Gear is also excited to offer bulk displays which can be placed in a retail store or for mass stocking purposes helping to keep everything organized for ease of access. Field kits are also a unique product group that makes cleaning in the field easy without adding a lot of extra weight and bulk.
Cloths and Pads
Assorted gun cleaning pads and cloths are offered for small and bulk orders. A complete range of round, square, star shaped patches, AR gas tube mops, and swabs are available. Big Game Gear is offering a complete line of gun mats, silicone rags, applicators, and scent removal rags for all size hand guns and long guns. Special cleaning equipment for AR and M series tactical grade weapons is also found throughout the current product assortment.
Tools and Tool Boxes
Complete and comprehensive tools and tool boxes for common and specialty weapons are now available at Big Game Gear. A range of products are offered to consumers including: wrenches, sight kits, leveling systems, vices, and bore lights. Various manufacturers include: Browning, Leupold, NCStar, Wheeler, Troy Industries, and Real Avid.
Whatever the consumer is looking for regarding gun cleaning and maintenance is now available at Big Game Gear. Check back daily as outdoor gear is always being updated. Big Game Gear is proud to offer some of these core brands as an addition to their current product mix for those consumers looking for gun or bow cleaning options: Uncle Mike's, Leupold, Remington, Outers, Otis Lyman, Hoppes. Browning, Bore Snake, Birchwood Casey, Allen Cases, Bulldog Cases, Miles Gilbert, NCStar, Thompson Center Arms, TAPCO, Real Avid, FNH. Bore Tech, Wheeler, Barnes, Troy Industries, Tipton, Pacmyr, GunSlick, BoreSnake, Breakfree, KleenBore, and Glock.
Big Game Gear is an easy-to-use yet comprehensive site that puts it all in one place – outdoor products at great prices, information and outdoor education, giving back to organizations, amazing deals, and an experience shopping for the great outdoors.
READY-AIM-SHOP at http://www.BigGameGear.com TODAY!