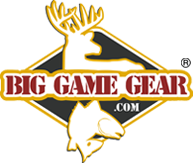 Big Game Gear has the shelter, clothing, hats, and sunglasses any outdoor enthusiast needs to protect from the sun at discounted prices.
(PRWEB) May 22, 2013
Big Game Gear, Outdoor Gear Company, advises others to take care of their skin not only during Skin Cancer Awareness Month. Don't forget about protecting skin while enjoying the great outdoors. While enjoying the beautiful outdoor activities this summer, protect from skin cancer by seeking shade, wearing sunglasses, a hat, and sun-protective clothing, and using sunscreen.
When having fun with outside activities, it is easy to forget how important it is to protect from the sun. Unprotected skin can be damaged by the sun's ultraviolet (UV) rays in as little as 15 minutes. Yet it can take up to 12 hours for skin to show the full effect of sun exposure.
Even if it's cool and cloudy, outdoor gear enthusiasts still need protection. UV rays, not the temperature, do the damage. Clouds do not block UV rays; they filter them—and sometimes only a little bit. Remember to plan ahead, and keep sun protection handy in car, bag, or a new Big Game Gear backpack.
Any change in the color of skin after time outside—whether sunburn or suntan—indicates damage from UV rays. Using a tanning bed causes damage to skin, just like the sun.
Risk Factors
Anyone can get skin cancer, but some things create a higher risk, like having—

A history of sunburns.
Exposure to the sun through work and play and outdoor activities.
A lighter natural skin color.
Skin that burns, freckles, reddens easily, or becomes painful in the sun.
Blue or green eyes.
Naturally blond or red hair.
A personal history of skin cancer.
A family history of melanoma.
How to Protect Skin
Take precautions against sun exposure every day of the year, especially during midday hours (10:00 a.m.–4:00 p.m.), when UV rays are strongest and do the most damage. UV rays can reach outdoor enthusiasts even on cloudy days, and can reflect off of surfaces like water, cement, sand, and snow.
Seek shade, especially during midday hours. Big Game Gear has new screen houses, shelters, and tents to provide shade during the midday hours.
Cover up with clothing to protect exposed skin. Big Game Gear has a wide variety of shirts, outdoor suits, and other clothing to keep skin covered and protected.
Wear a hat with a wide brim to shade the face, head, ears, and neck. Big Game Gear has hats, caps, and mosquito netting hats to block the sun and protect heads, neck and shoulders.
Wear sunglasses that wrap around and block as close to 100% of both UVA and UVB rays as possible. Big Game Gear has over 200 eyewear sunglasses to choose from with 100% UVA & UVB Protection.
Put on sunscreen with broad spectrum (UVA and UVB) protection and sun protective factor (SPF) 15 or higher. Remember to reapply sunscreen at least every 2 hours and after swimming, sweating, or toweling off. Big Game Gear offers a variety of First Aid, Safety and Medical Kits which include sunscreen.
Avoid tanning beds and sunlamps. The UV rays from them can be stronger than UV rays from the summer sun at noon. The only tanning Big Game Gear recommends is a deer hide.
BigGameGear.com is where "American Tradition Lives Online®" BigGameGear.com offers a unique product mix of nearly 40,000 camping, hunting, fishing, boating, archery, firearms, marine, tactical outdoor gear and more. "Big Game Gear has the shelter, clothing, hats, and sunglasses any outdoor enthusiast needs to protect from the sun at discounted prices", says owner Jeremy Whitaker.
Big Game Gear, outdoor gear company, is an easy-to-use yet comprehensive site that puts it all in one place –outdoor products at great prices, information and outdoor education, Give Back to organizations, amazing deals, and an experience shopping for the great outdoors.
READY-AIM-SHOP at http://www.BigGameGear.com today.