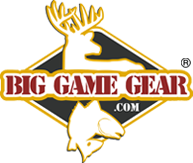 I am very pleased with the 12 Christmas gifts I purchased from Big Game Gear and all under $200. I am almost done shopping and Christmas is still 8 months away.
(PRWEB) April 16, 2013
Tax season is closely coming to an end for 2012 taxes. Some may be at a loss of how to spend tax return money. However, Big Game Gear can assist with some ideas on how to spend extra cash and keep savings in the pocket all year long. Big Game Gear recommends saving some of the cash for a rainy day fund, spend some on self because it is well deserved, and spend some on others. Big Game Gear recently increased the camping and outdoor gear and put some seasonal items on discount.
Buy presents early for others on the friends and family list. Buying birthday and Christmas presents early takes the stress off and relieves the pressure of last minute shopping. If only all outdoor sportsmen and gurus had the foresight to shop early. Since some families are falling short of money due to situational economic difficulties, a little extra tax return money can help save and prepare for future events.
Think about buying one big gift for the whole family instead of spending a large amount on every single person. It may be the route to go and worth considering. When shopping for outdoor families think fun, economical, great quality products that are practical and get families outside, moving and healthy. Great family gift ideas include family first aid kits, survival kits, health and fitness products, boomerangs, sling shots, tents, and camping gear. One large gift for the entire family is economically better. For example, Big Game Gear just got in inventory the Meramac 4 Sage/Rust 4 person tent and is a great economical gift for the entire family for less than $85. When giving a gift such as this, one is really giving family memories, time together, and so much more which is priceless.
If Christmas gifts and birthday gifts for the entire family are all purchase at one time, do not forget that Big Game Gear has free shipping for all purchases over $250. As an added incentive, on April 15, 2013, consumers will receive a 10% discount on all purchases.
Give a gift that keeps on giving all year long with a Big Game Gear gift card or a gift for one's self. Many people only give to others and do not think about buying something for self. Time is spent always going, always doing something, always having a schedule. Now is the time to loosen the tie and spoil oneself with adventurous outdoor gear. Rather camping, hunting, fishing, marine, tactical, boating, archery, or firearms is what excites the outdoor enthusiast, enjoy whatever passions present themselves. Hunt more. Fish more. Camp more. Just find the passion and go for it. Spend the money on things that are always on the wanted list and take time out for the biggest outdoor enthusiast.
Tax returns received this year will be a blessing and outdoor enthusiasts should spend it wisely. Spending quality uninterrupted time together is a blessing and Big Game Gear has over 40,000 products with new inventory coming in daily.
Big Game Gear, outdoor gear company, is an easy-to-use yet comprehensive site that puts it all in one place –outdoor products at great prices, information and outdoor education, giving back to organizations, amazing deals, and an experience shopping for the great outdoors.
READY-AIM-SHOP at http://www.BigGameGear.com TODAY!