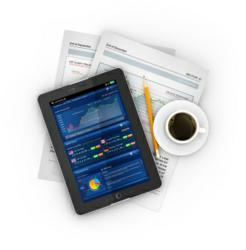 The events that occurred in business, finance, and economics last year will have lasting impact on 2013 and beyond.
EL SEGUNDO, CA (PRWEB) January 08, 2013
Personal finance site Go Banking Rates reflects on the biggest financial news stories of 2012, and analyzes how those events impacted and continue to effect the financial lives of Americans. Go Banking Rates managing editor, Casey Bond, identifies the 10 most important financial news stories of 2012 in her latest report.
Ms. Bond explains, "2012 was a huge year for financial news in the U.S., both good and bad." She adds, "We experienced the insane buzz over the Facebook IPO, a historic presidential campaign and election, and more trouble from Congress as they implement solutions to our economic problems in the 11th hour, as usual."
All of these events and more had direct impact on consumers' bank accounts, either helping them save or resulting in greater expenses. In either case, it's important for Americans to understand how the biggest financial news stories of 2012 impacted their finances and could continue to do so through 2013.
From the LIBOR Scandal to the 2012 tax law changes, Go Banking Rates releases the Top 10 Financial News Stories of 2012 that had the greatest impact on Americans' finances.
Ms. Bond concludes, "Even though 2012 has come to a close, the events that occurred in business, finance, and economics last year will have lasting impact on 2013 and beyond. Being aware of past events and trends allows us to anticipate the future and make better decisions with our money based on that knowledge."
About Go Banking Rates
http://www.GoBankingRates.com is a national website dedicated to connecting readers with the best interest rates on financial services nationwide, as well as informative personal finance content, news and tools. Go Banking Rates collects interest rate information from more than 4,000 U.S. banks and credit unions, making it the only online rates aggregator with the ability to provide the most comprehensive and authentic local interest rate information.
Additionally, GoBankingRates.com partners with a number of major media outlets such as Business Insider and US News & World Report to provide compelling and edifying personal finance content, and its expert editors have been featured and quoted on several premier finance websites like Yahoo! Finance, Forbes, The Street, Huffington Post and more.
GoBankingRates.com belongs to a network of more than 1,500 finance websites, including GoInsuranceRates.com and GoFreeCredit.com. These sites receive more than 2 million visits each month.
For questions or comments, please contact Jaime Catmull, GoBankingRates.com Director of Public Relations, at JaimeC(@)GoBankingRates(dot)com, or 310.297.9233 x261.
###