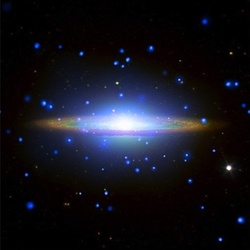 Dallas, TX (Vocus) September 17, 2009
Big in Japan, a Dallas-based idea factory for mobile applications, today announced that its new app, Gravitron X, is now available for free download at the Apple iTunes App Store.
Created by the Big in Japan developer and designer team of Jake and James Adams, Gravitron X is a gravity-simulator app that enables users to create their own universe of celestial bodies - and watch them interact.
Users can create planets, stars, moons, asteroids and space dust by tapping a finger on their iPhone or iPod Touch screens. Stars explode, planets go into orbit, solar systems are built and destroyed -- all based on your decisions and how they impact the gravitational interplay of the celestial bodies created. Even the tiniest of dust particles pull on the largest of stars in minute amounts.
Jake and James Adams are brothers and veteran iPhone developers. They have built several popular apps, including Stop Watch and iDoodleIt.
To download Gravitron X, visit the Big in Japan Web site at http://www.biggu.com/apps/gravitronx-iphone.
About Big in Japan
Big in Japan Inc. is a Dallas-based idea factory for mobile applications, building software for Google's Android mobile platform and Apple's iPhone. Big in Japan's ShopSavvy application -- a personal shopping assistant -- is one of the most popular applications designed for the Android operating system for mobile phones. For more information, visit http://www.biggu.com.
###