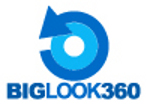 We are excited to have the opportunity to record history with such an experiential and interactive media.
Dallas, TX (PRWEB) July 07, 2011
NASA has granted unprecedented permission to BigLook360 to capture and document the last space shuttle mission launch, Atlantis scheduled for July 8, 2011, utilizing their 360º video technology. Viewers of the resulting documentary can watch the launch with the realism of actually being at the historic, Cape Canaveral event.
"We are excited to have the opportunity to record history with such an experiential and interactive media," says Lance Loesberg, founder and executive producer of BigLook360. Once produced, web based viewers become the director and can maneuver their view virtually in any direction as the video plays, with a click and drag of a mouse. 360º video previews of this footage are now available on BigLook360's website.
Viewers will be able to actually watch the video the way they want to, panning up, down, left or right as if they were controlling the camera's angle. BigLook360 plans to offer sponsorship and licensing opportunities of the footage and may include other interactivity, allowing viewers to explore optional content as it is presented.
BigLook360 has already captured pre-launch activities, including footage inside the VAB (Vertical Assembly Building) to complement a documentary-style production of this historic final mission. A short video overview of the project with Greg S. Hughes, Director and BigLook360 Video Specialist, is available on BigLook360's YouTube channel.
Familiar to recording history, BigLook360 is recognized for documenting the demolition of Texas Stadium, the former home of the NFL's Dallas Cowboys, in 2010. The interactive, 360º video, put the viewer inside the stadium live, as it was destroyed. The 360 video has had well over one million views and still going.
BigLook360, headquartered in Dallas, Texas, is a uniquely experienced team of content creation and video production experts who deliver dynamic immersive 360° video experiences in a variety of applications. Click here to see demolition of Texas Stadium!
Some of these applications include entertainment and live events, music videos, and behind-the-scenes action at awards ceremonies; advertising, experiential marketing and promotion; tours and tourism; training and learning, where participants can step into the action and interact within the environment to get a heightened realism for increased retention and comprehension.
For more information, or to schedule an interview with Lance Loesberg of BigLook360, please call him at 214-459-4020 or email him at lance(at)biglook360(dot)com.
###