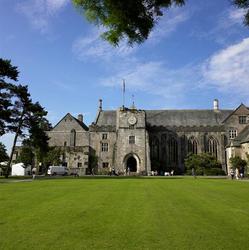 If you want the best results for your online business you need to learn what content works online and what doesn't.
(PRWeb UK) October 14, 2010
Big Star Content, one of the UK's leading content creation companies, has only a few places remaining on their web copywriting course.
The course (which takes place on October 28th at Dartington Hall, near Totnes, Devon) is aimed at both businesses and trainee copywriters and gives participants the skills they need to write more successful web copy.
A practical approach to copywriting training
The one-day course is delivered by Steve Kellas, Big Star Content's Director Of Training, who has nearly a decade's experience training copywriters for brands and large organisations. He also taught web copywriting at the University Of British Columbia.
"Some copywriting training courses give lots of context and information about writing without really telling you how to do it," says Steve. "We've focused on giving participants the practical skills they need to write better copy for the web."
Why businesses need web copywriting training
Web marketing is critical for online business success and web content plays an increasingly significant role in getting good search results, converting site visitors to customers and retaining those customers for the long-term. Big Star Content's Writing For The Web training course gives businesses the insight they need to either manage an external copywriter or deliver the copy themselves.
"There are still a lot of businesses out there who are unaware of the huge importance of their web content and who write for the web as they would for offline media," continues Steve. "If you want the best results you need to learn what works online and what doesn't. And if you're managing a freelance copywriter or content agency, you need to know that the content they're producing is actually fit for purpose."
What previous participants say
Hannah Korkmaz, copywriter for the digital agency Bray Leino, was a previous participant on the course. She comments: "Steve is a brilliant teacher. Not only does he have an enviable amount of knowledge and experience, but he shares his great wisdom in such an engaging and entertaining way."
# # #