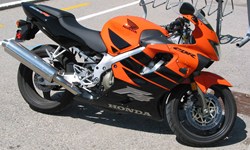 Delivering more quality content to our site visitors will be a key focus for us in 2012.
Ipswich, UK (PRWEB UK) 6 February 2012
To help riders in their search for good value motorbike insurance, Tiger.co.uk have released a motorbike insurance guide.
With spring around the corner and new registrations out in March, the motorbike enthusiasts in the UK will be thinking about starting to polish the chrome ready for some fair weather rides.
The guide aims to explain motorcycle insurance product details, what affects the cost of this type of insurance and includes some handy hints on how to keep the cost of your insurance down – valuable information to those starting to shop around in the current economic climate.
Tiger.co.uk, better known for helping shoppers to compare car insurance, has over a hundred and forty insurance brands on its comparison panel, together with a growing reputation for ease of use and provision of affordable insurance.
Andrew Goulborn Director for Tiger.co.uk commented, "Delivering more quality content to our site visitors will be a key focus for us in 2012. Insurance can be a complex field for consumers to navigate and we feel that the better informed people are, the better equip they are to make the right buying decisions when it comes to getting covered. The guide to motorbike insurance covers everything from product information, through to how you should go about making a claim. Prior to now we have been focused on making sure we have a simple and quick quote process for shoppers to obtain affordable insurance. Having listened to shopper feedback we thought that additional information would be welcomed. All this information can be found within the 'info' area of the site at the top right of the homepage."
About http://www.tiger.co.uk
Tiger.co.uk is a trading name of Call Connection Ltd. Tiger.co.uk is a UK based, independent motor insurance comparison site, offering insurance quotes from over 150 motor insurance brands. Call Connection Ltd is authorised and regulated by the Financial Conduct Authority (FCA number 308374).