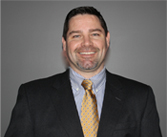 MRG's commitment to driving down the cost of risk for our partner clients called for a leader in this position who has proven results. -Madison Risk Group President, Ron Ebert
King of Prussia, PA (PRWEB) May 09, 2013
Madison Risk Group LLC (MRG) today announced that Bill Burke, a risk management expert specializing in the construction industry, has joined the firm as Vice President of Risk Management Services.
Burke's 20 year career has been entirely focused in construction risk management. He has served as a safety director for a bridge-building contractor; as a lead consultant in the claims and risk control department of a regional insurance brokerage; and at Travelers Insurance Company as a construction account underwriter.
Burke holds a degree in Occupational Safety & Health Management from Millersville University.
As Vice President at MRG, Burke will oversee the firm's Risk Control and Claims Service platform, managing both claims and loss control staff.
"I am excited to join Madison Risk Group and look forward to assisting MRG's professionals in providing innovative risk management services and solutions for our Partner Clients," said Burke. "I am fortunate to be part of an organization that prides itself on delivering truly unique risk management solutions for companies in the Mid-Atlantic Region."
Ron Ebert, president of Madison Risk Group said Bill's wealth of experience in the construction risk management and insurance industries makes him a key addition to the MRG family.
"We view Bill's appointment as yet another example of our commitment to be the leading construction risk management insurance brokerage in the area," Ebert said. "I am confident that Bill's 20 years of experience in focusing on large casualty risks will be of great benefit to our clients. MRG's commitment to driving down the cost of risk for our partner clients led us to look for a leader in this position who has proven results. We are very fortunate that we were able to find someone of Bill's caliber to fulfill this role."
About Madison Risk Group LLC:
Madison Risk Group (MRG) is a risk management consulting brokerage to a broad spectrum of corporations with local, national and global risk. Our partner clients include construction managers, general contractors, subcontractors, architects and engineers, owners and suppliers on both private and public projects.
Madison Risk Group's principals have an average of 19 years' experience delivering a wide array of Risk Management and Insurance Brokerage Services to companies with complex risk in the Mid-Atlantic Region.
Our leadership team consists of certified loss control experts, expert claims analysts, underwriting professionals and experienced risk management insurance brokers who are well equipped in navigating the challenges that our partner clients face in the insurance marketplace. MRG's leadership team is backed by the bench strength of 28 insurance professionals.