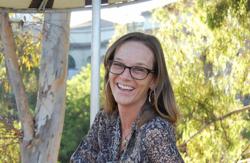 There was never a question as to whether Amber was the right choice for her position... She worked hard at every job and was successful in each leading position as she grew with the company.
- Tina Howe
San Diego, CA (PRWEB) February 28, 2013
Bill Howe Plumbing began as a father and son operation in 1980. They opened their doors at 974 Thomas St. with one division and one truck in Pacific Beach, San Diego. HVAC and Restoration & Flood Services have recently been added as two newer divisions for the company in order to provide complete home services for the community. In the past thirty years, Bill Howe has grown the company without losing the original mission of providing the highest quality services at affordable rates and retaining the small "family operation" benefits that San Diego residents rely on.
Bill Howe Plumbing is a true family-owned and operated San Diego plumbing company. Bill and Tina Howe, along with three of their daughters, continue to run daily operations. Their Operations Manager, Amber Baynard, is their niece and is celebrating her sixteenth anniversary at the San Diego plumbing company, marking half of her life spent with Bill Howe Plumbing. In addition, several of the technicians and office staff have the opportunity to work with their own families in San Diego. HVAC and Restoration & Flood Services each have several families working together across all the three divisions. The Bill Howe Family of Companies has practiced hiring from within their "extended" family when the opportunity presents itself. When asked what the best part of working for Bill Howe is, the employees will tell you it is "the family atmosphere."
"I enjoy working with my family and have worked very hard to earn my title. I wanted to master every job at Bill Howe Plumbing before taking on an executive role," said Amber Baynard, Operations Manager of the Bill Howe Family of Companies. "I learned the company from every level and am a better manager for it. I was given the opportunity to excel and I am proud not only to have been a successful part of my family's growth, but the company that we are all able to take ownership in."
Amber began as a part time filing clerk in 1996 while on a summer vacation in San Diego. She enjoyed spending time with her family and worked towards saving money for when she would attend college. However, she proved an integral part of the then small company when they began using computer based programs for dispatching. She learned the system quickly and was an effective teacher improving dispatching policy in the company inspiring an offer of full-time employment with the promise of growth. Amber spent the next several years mastering all of dispatch and moving up in the company. She was promoted to Operations Manager in 2009 after having served in several leadership roles.
"There was never a question as to whether Amber was the right choice for her position," said Tina Howe, Vice President of the Bill Howe Family of Companies. "She worked hard at every job and was successful in each leading position as she grew with the company. We are the hardest working family and company. Our dedication to the community is built on our own family philosophy and trust, and each of us works to ensure the lasting integrity of our name and high standards."
For more information about the local San Diego Plumbing Company, visit http://www.billhowe.com, or to speak with Bill or Tina Howe regarding this announcement, contact Bill Howe Marketing Director, Julie Riddle at Julie(at)billhowe(dot)com.
About Bill Howe Family of Companies
Bill Howe Family of Companies is comprised of Bill Howe Plumbing, Inc.; Bill Howe Heating & Air Conditioning, Inc.; Bill Howe Restoration & Flood Services, Inc. The family-owned and operated company began in 1980 with the plumbing division and has grown into San Diego County's largest low-cost one-stop-shop for service, repairs and installation, offering both residential and commercial services. 9085 Aero Drive, Suite B, San Diego CA 92123. Call 1-800-BILL-HOWE because We Know Howe!
###