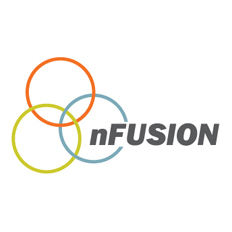 Bill knows nFusion inside and out
Austin, Texas (PRWEB) March 18, 2009
nFusion, one of the country's leading integrated marketing agencies announces the promotion of Bill Parkes to executive vice president, chief digital officer. Since joining the agency in 2001 Parkes has held numerous technology leadership positions, steadily expanding his portfolio of digital and technology responsibilities while leading nFusion into an ever-expanding presence in all things digital. In addition to overseeing nFusion's digital teams, Parkes is a member of the agency's operations committee, helping strategize and implement nFusion's various initiatives and programs.
"Bill knows nFusion inside and out," says nFusion CEO and managing partner, John Ellett, "and he's been a key part of our growth over the last eight years. He's as knowledgeable about the industry's digital explosion as anyone I know, and there's no one better to lead our digital and technology teams."
Parkes is responsible for the development of digital strategies and program execution for nFusion's clients, including Toshiba, Brinker International, Anheuser-Busch, Comerica Bank and Nokia. He oversees nFusion's digital capabilities, spanning website design and development, user experience, digital media, search, SEO, social media, analytics and customer relationship management (CRM). Parkes brings almost 20 years of technology experience to his role, having served in leadership positions at cutting-edge startups to Fortune 500 companies, including Procter & Gamble, Garden.com and Cabellas.com.
About nFusion
nFusion is an integrated marketing agency that combines the insight of a marketing consultancy, the creativity of an advertising agency and the expertise of an interactive firm to deliver distinctive, holistic marketing campaigns that produce real, measurable results. This award-winning agency acts as a trusted advisor to respected organizations such as Abbott, Administaff, Anheuser-Busch, Dresser Wayne, Heelys and Nortel. As one of the country's leading integrated marketing agencies, nFusion helps clients successfully navigate the complexities of today's dynamic marketing environment by balancing traditional advertising with a targeted arsenal of digital capabilities that includes display advertising, website design and development, search and e-mail marketing and social media marketing. nFusion is headquartered in Austin, Texas, and can be found online at http://www.nfusion.com.
###