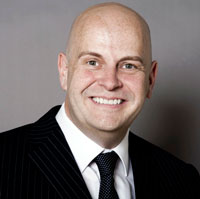 With the launch of my new website, I am looking forward to the opportunity of letting people know who Bill Rusling is and what NLP can provide
Sheffield, Yorkshire (PRWEB) August 22, 2012
As a qualified master practitioner, Bill Rusling is the leading NLP therapist in the Sheffield area. With years of experience training and coaching, the NLP Sheffield website is being launched with a view to expanding the portfolio of Bill Rusling services.
Neuro-Linguistic Programming (NLP) is an effective way to understand and operate your own mind. We are all given a functioning brain and all experience conscious thought, however some people grow obsessed with certain thoughts, and others cannot remove a though from their mind (especially if it is a very negative one).
Bill Rusling has a background of training and coaching for his own businesses - once employing over 100 staff across 2 locations. With a passion for hands on coaching, life-long learning and being 'people person', Bill Rusling was eager to gain qualifications in the NLP field.
Talking about the new website, Bill Rusling mentioned the fact he enjoyed meeting and helping people which drew him towards this career: "All my life I have known that interaction and coaching was my passion, so NLP is the evolution of this love. The fact that neuro linguistic programming works for so many people on different levels means I will never lose my drive to help people in the Sheffield area".
To contact Bill Rusling you can visit the NLP Sheffield website: http://www.nlpsheffield.com or call him direct on 0845 5198056. Release by SEO company SEO Clock.