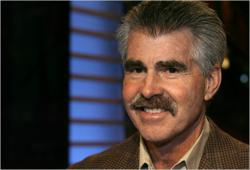 Boston, MA (PRWEB) April 30, 2012
The legendary fielding play lives on as the famous Buckner ball has surfaced and is being auctioned for over $100,000 this week. This priceless souvenir along with several others can be found at Heritage Auctions as baseball Collector, Seth Swirky, has decided to put his collection up for sale. Some of his most notable items are Reggie Jackson's third home run ball from Game 6 of the 1977 World Series, the jersey Tom Seaver wore in the last game of the 1969 National League Championship Series and a 1973 Tug McGraw jersey. Seth recently told The Associated Press from his home in Los Angeles, "I love my collection. I don't think I've ever sold anything from it. But that ball, it's time to pass it along, to let someone else enjoy it."
Former Major League Baseball first baseman Bill Buckner is making his second appearance in headlines for the legendary Buckner Ball as last October as Swirsky posted the ball on eBay with a buy-it-now price of one million dollars. Buyers quickly let him know this was an error as it received no bids.
The swirl of the Swirsky's auction has Bill Buckner back into the headlines and fans are beginning to recognize the impact he had on baseball. In fact, Swirsky's recently said, "If anything, I want people to know how good Buckner was. You really wanted Billy Buck on your team. He got 2,715 hits – almost as many as Lou Gehrig," Swirsky said.
Buckner has remained active with speaking engagements, autograph signings, media, corporate events, and appearances throughout the northeast. He also played a key role in Larry David's Curb Your Enthusiasm on HBO and actually turned out to be the hero. Over the past decade, Bill has also become a popular motivational speaker along with sports icon sought after by major companies and organizations.
If you cannot get your hands or in Bills case, a glove, on the Buckner ball, you can always book Bill for a speaking engagement or VIP Meet & Greet.
About AthletePromotions.com
AthletePromotions is a sports marketing firm and athlete booking agency securing thousands of athletes for speaking engagements, corporate appearances, product endorsements, autograph signings, spokesperson campaigns, celebrity golf tournaments, VIP Meet & Greets and more.
Ryan Totka and his team at AthletePromotions have assisted corporations in booking Bill Buckner and other baseball celebrities for speaking engagements, corporate appearances and VIP Meet & Greets.