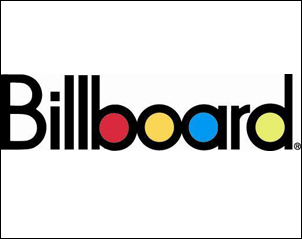 New York, NY (PRWEB) February 18, 2007
Children Uniting Nations (CUN) and Billboard, the world's most trusted source of music, video and digital entertainment news, charts, reviews and analysis, have joined forces to celebrate the Oscars® in style; hosting a series of exciting celebrity filled events during Oscars® weekend.
Hollywood's leaders and brightest stars will come together not only to celebrate the dreams that are created within the entertainment industry, but also, to ensure that such dreams can be possible for our children's futures as well.
The celebration kicks off on Friday February 23rd when rap goddess LIL' KIM and CUN founder DAPHNA ZIMAN host a private press conference and luncheon at the former Warner Brothers' estate in Beverly Hills to announce the list of 2007 honoree's for the "Inspiring Our Children to Dream Awards," which will be presented at the CUN viewing celebration later that weekend. The press conference will offer an exclusive chance to sit down with this year's event host, Lil' Kim, and CUN Founder Daphna Ziman, as they discuss a newly formed partnership to help save our nation's most vulnerable children.
The weekend festivities continue on Sunday February 25th when Billboard, along with CUN and Lil' Kim host the 8TH ANNUAL ACADEMY AWARDS VIEWING DINNER. This black tie event will take place at The Music Box @ Fonda and will include dinner, dancing, musical performances and a phenomenal silent and live auction. During this dinner, CUN will also present special awards to a select few who have changed the lives of children in the past year. All proceeds from this spectacular event will support CUN's cause of helping foster children succeed against the odds.
And finally, the post-Oscars® CUN AFTER PARTY begins with performances from an exciting group of artists including American Idol's RUBEN STUDDARD and DIANA DIGARMO, hip-hop pioneer DARRYL "DMC" MCDANIELS, rap legends DMX and LIL' KIM, as well as DJ SPINDERALLA at the turn tables.
*THESE EVENTS ARE NOT AFFILIATED WITH NOR ENDORSED BY THE ACADEMY OF MOTION PICTURE ARTS AND SCIENCES.*
About Children Uniting Nations
Children Uniting Nations (http://www.childrenunitingnations.org) has the largest and most far-reaching mentoring program for Los Angeles foster children. Their Oscar® night celebration serves as the primary media awareness and fundraising event for the program. CUN has made tremendous strides by encouraging legislation to improve foster care and adoption laws; introducing legislation to forgive student loans in exchange for mentoring, and expanding their mentoring training. The CUN mentoring program is proving to bring down teen drug use and pregnancy in foster children, to improve self-esteem and to significantly increase the number of foster children who complete high school and college. Many well known actors and performers are involved with CUN and serve as Goodwill Ambassadors for the cause. This list includes Chaka Khan, Wilmer Valderamma, Tracey Edmonds, Lil' Kim, Stephen Dorff among many others.
About Billboard
Now in its 112th year, Billboard (http://www.billboard.com) is the world's premier weekly music publication and a diverse digital, events and brand, content and data licensing platform. Billboard publishes the most trusted charts and offers unrivaled reporting about the latest music, video, gaming, media, digital and mobile entertainment issues and trends. Billboard is the flagship property for the Billboard Information Group, which also consists of Billboard.biz, Billboard.com, Billboard Chart Alert, Billboard Information Network (BIN), Billboard Directories, Billboard Books, Billboard Licensing & Events and Radio & Records. Billboard's many strategic partners include Microsoft, Reuters, Sirius Satellite Radio, Telemundo, Univision Radio, ABC Radio Networks, Azteca America and Billboard sister companies Nielsen SoundScan and Nielsen Broadcast Data Systems. These partnerships leverage Billboard's proprietary data, charts and information resources to develop broadcast entertainment, digital and mobile platforms and contextual commerce applications that expand Billboard's franchise and consumer reach.
JOIN US - MEDIA INTERVIEW AND PHOTO OPPORTUNITIES
FRIDAY FEBRUARY 23rd, 2007
PRESS CONFERENCE - WITH LIL' KIM AND DAPHNA ZIMAN
What: Lil' Kim and CUN founder Daphna Ziman will hold a press conference and luncheon to discuss their newly formed partnership to help save our nation's finest foster kids. The honorees for this year's CUN "Inspiring Our Children to Dream" awards will also be announced.
Where: Ziman Residence (old Warner Brothers' Mansion)
1006 N. Rexford Drive
Beverly Hills, CA 90210
When: 12:30 PM Media Check- In
1:00 PM Press Conference
1:30 PM Lunch Served
SUNDAY FEBRUARY 24th, 2007
CUN ACADEMY AWARDS CELEBRATION DINNER & AFTER PARTY
Presented by Billboard and Children Uniting Nations - hosted by Lil' Kim
What: Children Uniting Nations and Billboard will host an exclusive and elegant Oscar viewing party and silent auction. Following the viewing party will be an after-party with performances by Ruben Studdard, Diana DeGarmo, DMX, Lil' Kim, Darryl "DMC" McDaniels and more.
Where: The Music Box @ Fonda
6126 Hollywood Blvd.
Los Angeles, CA 90028
When: 3:30 PM Viewing Dinner Media Check-In
4:00 PM - 5:30 PM Red Carpet Appearances
8:15 PM After Party Media Check-
RSVP: Angela Salomon, 917.204.6735 - media RSVP
Bruce Starr, 212-365-8739 - celebrity RSVP
# # #