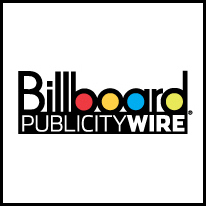 Lanham, MD (PRWEB) December 8, 2006
Vocus, Inc. (NASDAQ: VOCS), a global leader in web-based software for public relations and online visibility and a co-provider of the Billboard Publicity Wire SEO press release newswire service, today announced that its Vice President of Business Development, Matthew Siegal, will lead a panel discussion about online music promotion at the 8th Global Entertainment and Media Summit (GEMS) in New York City this Sunday, December 10th, at 3:30pm. Joining Siegal will be indie music marketing expert and author Bob Baker and John Taglieri, founder of music promotion and production company Leap Dog Music. The event will be held at the Laugh Factory in Times Square.
Attendees of the one-hour session, entitled Billboard Publicity Wire Presents The New Rules of Internet Music Marketing & Publicity, will learn how to leverage the Internet to gain media exposure; connect with fans; and tap into powerful social networks like MySpace, YouTube, Digg and more. The panelists will also reveal the five biggest mistakes indie music promoters make online; what every musician should know about blogs, podcasts and video content; and how to make the most of search engine optimized press release distribution.
Billboard Publicity Wire, a partnership between Billboard and Vocus, is a major entertainment and music press release service that combines the direct-to-media distribution approach of traditional PR wire services with the latest direct-to-consumer social media features and search engine optimized (SEO) internet distribution techniques. The service guarantees distribution of press releases through a vast network that reaches millions of consumers and thousands of journalists daily.
Now in its eighth year, the Global Entertainment and Media Summit (GEMS) was launched in 2002 to empower artists around the world to take control of their careers. Hundreds of independent musicians are expected to attend sessions on a broad range of topics from promotion to podcasting to leveraging the power of social media sites like MySpace and YouTube. Speakers include legendary filmmaker Roger Corman, MTV co-founder Les Garand and E! Channel founder Larry Namer.
About Vocus, Inc.
Vocus, Inc. (NASDAQ: VOCS) is a leading provider of on-demand software for corporate communications and public relations. Our web-based software suite helps organizations of all sizes manage local and global relationships and communications with journalists, analysts, public officials and other key audiences. Our software helps customers manage media relations, monitor and analyze their news, conduct interactive email campaigns, build online newsrooms, and manage government relations activities. Vocus' PRWeb platform is also recognized as one of the Internet's leading online news and press release distribution services. Vocus' software is available in five languages and can be accessed from any computer via secure login over the internet with no need for internal hardware, software or IT support. Vocus is based in Lanham, MD with offices in North America, Europe, and Asia. For more information please visit http://www.vocus.com or call 800.345.5572.
Safe Harbor Statement
This release contains "forward-looking" statements that are made pursuant to the Safe Harbor provisions of the Private Securities Litigation Reform Act of 1995. Statements that are predictive in nature, that depend upon or refer to future events or conditions, or that include words such as "may," "will," "expects," "projects," "anticipates," "estimates," "believes," "intends," "plans," "should," "seeks," and similar expressions. Forward-looking statements involve known and unknown risks and uncertainties that may cause actual future results to differ materially from those projected or contemplated in the forward-looking statements. Forward-looking statements may be significantly impacted by certain risks and uncertainties described in Vocus' filings with the Securities and Exchange Commission.
Media Contact
Kelly Brighton
Director of Marketing
Vocus, Inc.
301-683-6079
# # #