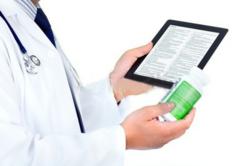 Once an EMR specialist understands this, they have a much easier time coding physical therapy services for billing purposes.
Denville, NJ (PRWEB) June 09, 2013
Throughout the article, Chhoda points out that some medical terms have become part of the common vocabulary thanks to medically oriented television shows and movies, but that the vast majority of medical terms are complex and hard for physical therapy documentation specialists to code effectively.
In this first of two articles dealing with the subject of medical terminology, Chhoda begins by revealing that most medical terms are a combination of prefixes, suffixes and root words. Once an EMR specialist understands this, they have a much easier time coding physical therapy services for billing purposes.
Chhoda speaks of the traditional methods medical students have used to learn even the most complex medical terms and he suggests that physical therapy billing specialists use the same methods to quickly and effectively learn medical terms so they have an easier time with coding.
Chhoda has spent most of his career teaching the benefits of EMR and physical therapy documentation software always with the understanding that no matter how effective physical therapy software might be, it is of little value unless physical therapists and their staff understand how to effectively enter the information that makes EMR such an important partner in making a physical therapy practice successful and profitable.
He has begun to devote his EMRNews website to specific topics like learning to code medical terminology. By offering physical therapy billing specialists the best advice on topics others may not think of, Chhoda is transforming the way physical therapists work and the way they view their practices.
Chhoda's office can be reached by phone at 201-535-4475. For more information, visit the website at http://www.emrnews.com.
ABOUT NITIN CHHODA
Nitin Chhoda PT, DPT is a licensed physical therapist, a certified strength and conditioning specialist and an entrepreneur. He is the author of "Physical Therapy Marketing For The New Economy" and "Marketing for Physical Therapy Clinics" and is a prolific speaker, writer and creator of products and systems to streamline medical billing and coding, electronic medical records, health care practice management and marketing to increase referrals. He has been featured in numerous industry magazines, major radio and broadcast media, and is the founder of Referral Ignition training systems and the annual Private Practice Summit. Chhoda speaks extensively throughout the U.S., Canada and Asia. He is also the creator of the Therapy Newsletter and Clinical Contact, both web-based services to help private practices improve communication with patients, delivery better quality of care and boost patient retention.