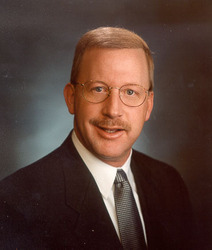 One of the top 10 best performing Real Estate markets in the country.
Billings, Montana (PRWEB) March 24, 2009
Ron Thom, Billings Realtor®, announced the launch of his enhanced website specializing in the Billings, MT real estate market, BillingsDreamHomes.Com. Ron, an agent with over 30 years of experience and Broker Senior V.P. of Prudential Floberg Realtors®, is pleased to continue offering the high standard of service that has made his firm the leading real estate company in the region.
The website is designed to be the only resource prospective home buyers and sellers will ever need when looking for information on Billings homes. Visitors to the site will have access to everything from comprehensive area information, which sheds light on why Billings is known as "The Magic City", to a useful - and complimentary - MLS search that will have visitors browsing all active properties for sale instantly.
From the moment visitors arrive at the home page, they can read about the attributes of each type of available property as well as of the neighborhoods - Billings is a diverse city that features many neighborhoods, including downtown, West Billings, and Northwest Billings. Clicking on "Billings Patio Homes," for example, takes visitors to a vivid description of what it's like to enjoy living amidst the picturesque beauty of Billings.
Home buyers wanting a visual walkthrough of the Billings housing market, the "Featured Properties" section of the website contains incredible photographs of available Billings homes that will immediately make it clear why Business Week has called Billings "One of the top 10 best performing Real Estate markets in the country." Website visitors also enjoy unfettered access to the Billings MLS. Professional assistance from Realtor® Ron Thom is always available to anyone needing help with how to best utilize BillingsDreamHomes.Com in a home search.
About Ron Thom:
Ron Thom is a licensed Realtor® in Billings, MT and the Broker Senior Vice President of Prudential Floberg Realtors®. He is a member of the Chairman's Circle with Prudential, an accomplishment that puts him in the top 2% of their Realtors®, and holds CRS, GRS, and e-certified designations. He currently serves on the Board of Directors for The Saint Vincent Healthcare Hospital Foundation, and was a past board member for the Billings Association of Realtors®. Billings has been Ron's market and place of residence for 30 years - he has completed millions of dollars worth of real estate transactions, and is ready to share his knowledge and expertise with you for your next home sale or purchase in "The Magic City." Visit BillingsDreamHomes.Com, or call 406-860-1284 for more information.
###