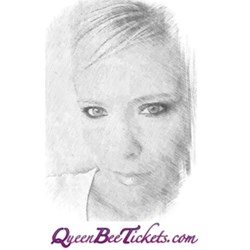 Billy Joel will be performing at least three concerts at New York's MSG in 2014, and QueenBeeTickets.com has unleashed a solid inventory of discount tickets.
Germantown, WI (PRWEB) November 21, 2013
Tickets for Billy Joel at Madison Square Garden are expected to sell out quickly for these newly announced shows. Three concerts have been announced so far, and some industry professionals anticipate more dates to be added soon. QueenBeeTickets.com has a great selection of discount tickets and has made them available to the general public.
Some fans will ring in the New Year with great music by Billy Joel at Barclays Center on December 31. Since Billy Joel is a truly beloved entertainer across America, at least three Madison Square Garden shows have been added to the tour schedule.
Currently, there are eight shows planned for the singer's road trip, beginning with a Barclays Center performance on New Year's Eve. On January 7 and 11, the entertainer has events planned for Sunrise, Florida. On the 17th of the month, he appears in Tampa, Florida, then travels to Jacksonville for a show on the 22nd, finishing up with at least three Madison Square Garden events scheduled for January 27, February 3, and March 21.
Billy Joel fans continue to tune in for additional dates to be announced, and New Yorkers are thrilled that he will perform several times in their great city. Tickets for Billy Joel at Madison Square Garden are likely to sell out in record time. Presales began on November 20, with public onsales to follow on the 23rd. Many fans are deciding to secure their seats from the secondary market to ensure entrance, however.
QueenBeeTickets.com has a wide selection of tickets for Billy Joel at Madison Square Garden in the inventory that can be purchased affordably. All ticket purchases are backed by a 100% satisfaction guarantee and are sure to arrive in plenty of time for the big event.