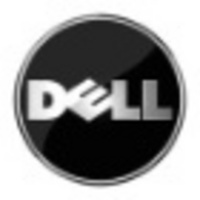 ROUND ROCK, Texas (PRWEB) March 11, 2008
Get the album today! Visit the Dell Lounge to purchase individual tracks or the entire album at a discounted price until March 31.
Be part of Billy Bob's multi-media journey as he records and produces his own music in a home studio powered by Dell.
Started by Billy Bob Thornton and GRAMMY(R)-winning engineer/guitarist J.D. Andrew, The Boxmasters feature Billy Bob Thornton on lead vocals, background vocals, drums and tambourine; J.D. Andrew on rhythm electric, acoustic guitar, bass and background vocals; Mike Butler on lead guitar and lap steel; and Marty Rifkin on steel guitar.
The Dell Lounge delivers both the music and the story behind the band, enriching the consumer experience by connecting site visitors and fans more closely to the artist.
Links to:
http://www.DellLounge.com/billybobmusic
http://www.myspace.com/theboxmasters
About Dell
Dell Inc. (NASDAQ: DELL) listens to customers and delivers innovative technology and services they trust and value. Uniquely enabled by its direct business model, Dell is a leading global systems and services company and No. 34 on the Fortune 500. For more information, visit http://www.dell.com, or to communicate directly with Dell via a variety of online channels, go to http://www.dell.com/conversations. To get Dell news direct, visit http://www.dell.com/RSS.