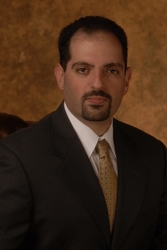 The risks of excessively broad patent protection to the marketplace of innovation cannot be understated.
San Jose, CA (PRWEB) June 29, 2010
In 2009 Silicon Valley based Hopkins & Carley was retained by a number of international groups and business leaders to present a joint Amicus Curiae (friend of court) brief to the United States Supreme Court to address important issues regarding the rules for patenting information such as software and business methods. Today the High Court issued its much anticipated ruling in that landmark patent case – Bilski v. Kappos.
The split decision featuring an opinion penned by Justice Kennedy affirmed the Federal Circuit's rejection of the underlying patent, but rejected the intermediate court's conclusion that the longstanding rule for determining whether certain ideas are patentable – the so-called "Machine-or-Transformation" – is the exclusive test for determining patentability of process patents. The long utilized test employed by the specialized Federal Circuit in deciding whether information is entitled to patent protection holds that a process must be tied to a particular machine or apparatus, or transform a particular article into a different state or thing in order to be eligible for patent protection under 35 U.S.C §101. Today the Supreme Court ruled that the longstanding test is too limited to be employed as the exclusive test for such patents and instead ruled that a hybrid of tests and prior precedents should be used to determine patentability. The majority opinion stresses the importance of considering the entire claimed process and urges courts to focus on prior precedent prohibiting the patenting of abstract ideas.
Today's ruling expressly approves of so-called "business method" patents but suggests that the protections offered such patents are not afforded broad protection. Turning to the patent being considered, the High Court concluded that the applicants were attempting to patent an abstract idea, which, under existing precedent is not entitled to patent protection. The Court in dicta similarly supported software patents as well.
The Bilski case has been closely followed by a broad range of corporate and industry groups since the patentability rules will have far-reaching effects on the extent to which software, business-methods and other less tangible processes are patentable.
"While today's decision does not give businesses and practitioners the clear, bright-line limitations that many were seeking, it does reinforce the High Court's consistent message that abstract ideas and mathematical algorithms should not be granted patent protections – even where those processes are claimed to be 'novel' business methods such as the one considered today," said Allonn Levy, counsel of record for several amici who filed a joint "friend of court" brief with the High Court. "The risks of excessively broad patent protection to the marketplace of innovation cannot be understated. While not categorically rejecting specific types of patents, today's decision does affirm the PTO's conclusion that an abstract business method employing known algorithms and processes is not entitled to receive the strong monopoly protection afforded by patents – this is a win for serious innovators and for the marketplace as a whole."
Noted European patent expert Georg Jakob, who signed onto the amicus brief and coordinated retaining Hopkins & Carley to file the FFII amicus brief had this to say: "Today's Supreme Court decision highlights the fact that real checks and balances are needed in to stop the patent system from running Amok. We need substantial patent reform in Europe now and real Courts that control the patent office. It might be uncomfortable, but the European Court of Justice can not run away from this responsibility. The core rules of innovation must not be left to apparatchiks, as the U.S.A. has shown us."
"Today's decision presents an important crossroad both nationally and internationally as this High Court and the governments of the world continue to wrestle with the extent to which business methods and software will be granted patent protection," said Robin Gross, Executive Director of the U.S. based international advocacy group IP Justice who also signed onto the FFII brief.
About the Decision:
Today's landmark decision considers the patentability of "method patents." Specifically, the Court today considered the Patent and Trademark Office's ("PTO") rejection of a 1997 patent application filed by Bernard Bilski and Rand Warsaw claiming a business method patent for hedging risks in commodity trading (patent application No. 08/833,892). Bilski appealed the PTO's decision to the Board of Patent Appeals and Interferences and then to the Federal Circuit Court of Appeals (which hears patent appeals). The Federal Circuit affirmed the PTO's decision relying on its traditional Machine-or-Transformation test. The United States Supreme Court granted review on June 1, 2009 and oral argument was heard on November 9, 2009. Today's decision does not reject the test, but does conclude that it is not the exclusive test to be utilized.
About the Amici
Hopkins & Carley's Allonn E. Levy represented Munich based Foundation for a Free Information Infrastructure (FFII), San Francisco based global policy group IP Justice, and four international software and business professionals (Dr. Peter Gerwinski, software developer and physicist; Laura Creighton, Managing Director of Open End AB, Georg Jakob, an attorney and business consultant, and André Rebentisch a business intelligence and technology research specialist) who jointly file their friend of court brief before the United States Supreme Court.
The joint amicus brief presented the High Court with a practical analysis of the dangers involved in extending patent protection to abstract ideas and algorithms untethered to any machine or transformative effect. The brief also presented an economic analysis of the costs and benefits of such patents as well as a cross-referencing of US patent law with analogous European prohibitions on patenting software or business methods.
Levy, who was admitted to practice before the United States Supreme Court in 2003 while working on a series of high-profile cases involving the encryption mechanisms employed on Digital Versatile Disks had this to say about the Amicus Brief:
"It was an honor to be invited to work on this project with FFII," said Levy, who acted as counsel of record for FFII, IP Justice, and a group of select professionals who all signed onto FFII's Amicus Brief. "Bilski presents an important threshold for the High Court and for software and other business professionals world-wide." "The FFII brief attempts to provide the court with some practical arguments from industry professionals as to why the traditional prohibition on patenting abstract ideas, algorithms, laws of nature and the like should remain intact. It also attempts to suggest concepts that can be implemented to ensure that strong patent protection remains for properly patentable material, but stops those who seek to improperly extend the exclusivity of patents to non-patentable subject matter," said Levy.
###