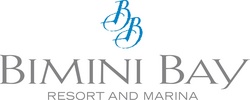 BIMINI, Bahamas (PRWEB) October 10, 2007
From now until December 15th, Bimini Bay Resort is offering the ultimate luxury package at an affordable price. For only $599, guests booking this getaway receive two nights/three days in a luxurious condominium, 2 one-hour relaxing massages at the infinity-edge pool overlooking the Atlantic Ocean and breakfast daily in the resort's signature restaurant Casa Lyon. The retail value of this package is $1,200, providing a 50 percent savings. To book this package, call the resort at 242-347-2900 or visit http://www.biminibayresort.com; booking code E599.
Gulfstream Air, operated by Continental Airlines, offers two daily flights with competitive fares to accommodate busy travel schedules. Those who frequent Bimini can invest in the SunPac booklet which includes 12 or 24 one-way tickets. For more information, visit http://www.gulfstreamair.com. Bimini Island Air (BIA) offers daily flights and adds more flights on a daily basis based on demand. BIA specials are found in the hot deals section on the Web site under quick links. For more information and to receive special offers by e-mail, visit http://www.flybia.com and request to be added to the e-mail list. Group deals are also available for those who make a habit of jet-setting to Bimini.
Bimini Bay Resort offers an array of first-class amenities for its guests: these include an infinity-edge pool overlooking the Atlantic Ocean, two restaurants, massage services, two full-service marinas, business center, fitness center and a trolley system to assist guests in getting around the resort. All rooms come complete with bay or oceanfront views and full-service kitchens or kitchenettes. A retreat to Bimini is not only convenient but also unforgettable with unrivaled fishing and some of the best diving and snorkeling in the Caribbean. Other activities may include a visit to historical sites and the local market for a taste of the traditions of Bimini.
Bimini Bay Resort and Marina
A longtime favorite for big-game fishing and yachting enthusiasts, Bimini is back in the spotlight with the opening of Bimini Bay Resort and Marina. Everyone can take advantage of this Bahamian retreat that offers white-sand beaches and emerald waters, located just 48 miles off the shores of South Florida. Real estate opportunities are available, including condominiums, oceanfront and bayfront homes and the resort's exclusive private island. Coming soon are the luxury Conrad Hotel, a Robert Trent Jones, Jr.-designed links golf course, Mega Yacht Marina and additional restaurants and shops. For reservation inquiries regarding Bimini Bay Resort, please call 242-347-2900 or e-mail reservations@biminibayresort.com. For real estate inquiries, contact Fantasy Cove Realty, Bimini Bay's exclusive U.S. real estate sales representative, at 305-513-0506 or e-mail sales@biminibayresort.com. For general information, please visit the website http://www.biminibayresort.com.
(a) Offer is subject to availability. Taxes, gratuities, alcohol, airport transfers, and airline fees are not included in this offer. Unused portions may not be credited or redeemed for cash and may not be combined with other discounts. Due to the exclusivity of our island, some restrictions may apply. (b) 3-Day Getaway Package available October 1, 2007 - December 15, 2007. Blackout dates: November 1-4, November 22-25. Expiration date: December 15.