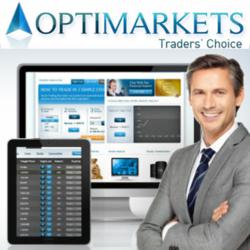 New York, NY (PRWEB) May 27, 2013
Optiprofits continue creating new tools for all of their binary option affiliates to increase their profits, and now they are introducing unique co-branded campaigns.
Co-branding involves the creation of special promotional material – usually unique banners and landing pages – that promote both OptiProfits and the affiliate.
"The concept is that we want to go the extra mile and not just offer the customary marketing campaigns we have," said a senior manager with OptiProfits.
The successful end result of co-branding with several OptiProfits affiliates has meant high conversions and maximized bottom lines for the affiliates, the manager said.
Under the co-branding campaign, the development of unique banners, landing pages and other marketing material is designed to fit each affiliate's own requirements.
"We do not rely simply on cookie-cutter marketing campaigns," the OptiProfits manager stressed, adding that "our affiliates, who in effect are our business partners, expect more from us."
Higher conversion rates are a natural outgrowth of thoughtful co-branding, according to the company. Its experience to date has been that co-branded campaigns have resulted in the highest conversion rates experienced by OptiProfits affiliates.
Binary options traders do take notice of the benefits offered through co-branding even if they are unfamiliar with the concept, the manager explained.
"Put yourself in the trader's position," he said. "When a trader sees that OptiMarkets will offer special, tailor-made benefits to traders coming from an OptiProfits affiliate as compared to the run-of-the-mill benefits offered by affiliates associated with other companies, where will he or she likely go? Experience says it will be to OptiMarkets."
OptiProfits encourages potential binary option affiliates to contact the company and learn what can be offered in the way of co-branding.