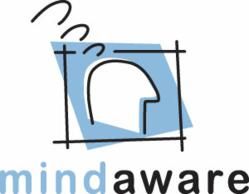 Mind Aware's position in the marketplace has always been as a trusted source of information about brainwave entrainment products like light and sound machines, EEG neurofeedback devices, binaural beat audio programs and biofeedback equipment
Los Angeles, CA (PRWEB) September 14, 2012
MindAware.com publishes new AVS light and sound mind machine recommendations for entrainment and brainwave focus training. In this latest recommendations publication MindAware endorses the Vita-Link Brainwave Focus Trainer by Dr. Rayma Ditson-Somer or the Arizona Training Center. The Vita-Link Focus Trainer has been used successfully by 40 Olympic gold, silver and bronze medal winners under the supervision of Dr. Ditson-Somer. Mind Aware emphatically endorse this device and its application in a variety of purposes including sports focus training, relaxation, meditation, motivation and concentration.
"MindAware fully endorses the Vita-Link Brainwave Focus Trainer and believes the Vita-Link to be one of the best kept secrets in competitive sports. As evidence, since the 1996 Olympic Games in Atlanta, graduates of the Arizona Traing Center's Focus Training instruction have brought home more than 40 Olympic Gold, Silver and Bronze Medals.", says Fred Williams, product specialist and light and sound machine and brainwave entrainment enthusiast.
Mind Aware's review and recommendation of the Vita-Link includes detailed descriptions about the device and system which consists of a set of specially designed goggles with swappable colored lenses. Depending on the desired effect the colored lenses can be interchanged. The included lenses are red for energy and motivation, yellow for concentration, orange to combat fatigue, green to calm and soothe, blue for relaxation and meditation and violet for insight and focus. The goggles are used in conjunction with a special set of binaural beat brainwave entrainment audio files. This library includes a wide selection of sessions that correspond to the lens colors and their purposes.
Michael Landgraf, founder of Mind Aware and author of 'Mind States An Introduction to Light and Sound Technology', says, "Providing recommendations is a key mission of Mind Aware. We are consumer information driven in our approach to publishing. Mind Aware's position in the marketplace has always been as a trusted source of information about brainwave entrainment products like light and sound machines, EEG neurofeedback devices, binaural beat audio programs and biofeedback equipment. We take that responsibility very seriously.".
For more information about light and sound machine expert, Michael Landgraf, or Vita-Vita Link Brainwave Focus Trainer, Dr. Rayma Ditson-Somer PhD visit mindmahcines.com.
For more information about Mind Aware, The Vita-Link Brainwave Focus Trainer visit the mindaware.com website.