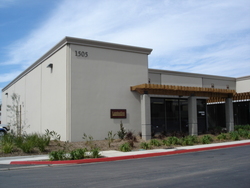 Santa Ana, CA (PRWEB) April 26, 2009
Binding Depot, a subsidiary of Lamination Depot Inc., has been serving the laminating and binding community since 2002.
Traditionally binding supplies have been sold through Office Supply Stores in fancy retail packaging at inflated prices. Binding Depot offers only the highest quality binding supplies and equipment for sale, all packaged in in-expensive plain corrugated boxes at savings of 50-70%. By purchasing in large truckload and container quantities directly from the manufacturers, numerous wholesaler and distributor mark-ups were eliminated. Next, the fancy retail packaging was replaced by using plain white or brown corrugated boxes.
Products were then offered for sale through Binding Depot's state-of-the-art website and distribution facility, which is capable of accurately and efficiently processing hundreds of orders each day. Lastly, our online store was supplemented with "old-fashioned" customer service, to insure that every customer had a pleasurable buying experience. Our concept has proven to be a big success with double-digit annual growth since our inception. Since 2002, Lamination Depot Inc. and Binding Depot have expanded our distribution facility three times to keep up with the growing demand. We have developed a loyal customer following which is represented by the actual customer comments displayed in our "Testimonials" tab. We have been awarded the "5 Star Merchant Award" by Yahoo Shopping and maintain a AAA rating with the Better Business Bureau.
###