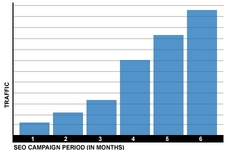 Two months ago, MSN and Microsoft Live Search comprised our third largest percentage of referrals and sent us half as much traffic as Yahoo sent
Austin, TX (Vocus) July 24, 2009
Over the past month, and since Microsoft launched the newest iteration of their search engine called Bing, FaxCompare.com has recorded a 57% increase in weekly overall traffic to the website.
"Two months ago, MSN and Microsoft Live Search comprised our third largest percentage of referrals and sent us half as much traffic as Yahoo sent," says FaxCompare.com Search Analyst Koby Wong. "Now, we are seeing that the traffic that Bing sends to FaxCompare.com is on par with that of Yahoo. "
Wong and the rest of the FaxCompare.com team hopes that the new, improved search engine will continue to help drive traffic to their review and comparison website, which helps business people and entrepreneurs easily select an internet fax service that meets their needs.
FaxCompare's traffic statistics echo a prediction by some search pundits that Bing could draw a substantial number of users from Yahoo, even if it fails to dent Google's search market. Although Bing's future is still unclear, studies have shown that awareness of the brand is quickly growing. UK-based research firm YouGov estimates that over the month of June, the percentage of adults in the U.S. who were aware of Bing rose from 8% to 25%. Microsoft released Bing in early June, claiming to make the search process easier and more effective. Bing has been dubbed the "decision engine," a moniker that refers to the new interface features that supposedly make for a better, more relevant search.
To find out more about email fax services, please visit http://www.faxcompare.com.
###