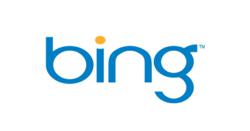 Now is the time to take notice of Bing as a source for potential traffic in your search engine marketing efforts.
Wayne, NJ (PRWEB) October 18, 2012
In a new article, Ballantine Digital is telling marketing professionals now is the time to take notice of Bing as a source for potential traffic. They discuss how Bing is impacting search engine marketing.
For the better part of a decade, marketers have looked only to Google for maximizing their search engine optimization budget. For years Google held at least 80 percent of search traffic, but times are changing, and Ballantine Digital is encouraging them to look elsewhere. Why should marketers take advantage of Bing's "Doing Engine"?
According to bingiton.com, Bing has surpassed Google in blind surveys, through Bing's new "Bing It On" advertising campaign. The campaign features a blind search engine comparison with Google similar to the Coke vs. Pepsi test, and highlights the significant quality increase of Bing's search results. "Bing It On" encourages web users to compare searches side by side with the results proving that individuals prefer Bing to Google by about 2-1.
Bing's search result quality has increased significantly since its establishment in 2009 as Microsoft's flagship search engine. Ballantine Digital believes marketers need to get on board before Bing's popularity explodes and the competition begins focusing more on optimizing pages for Bing.
Bing's "Doing Engine" offers new user-interface features not frequently found on search engines. Unlike Google, Bing has the ability to make reservations for hotels or restaurants, conduct related searches, or otherwise interface with websites without users necessarily visiting the page they are interested in. Though many of Bing's user interface enhancements are planned for the upcoming quarter, marketers can see what options are currently available for user interface customization by visiting Bing's Webmaster Center.
Though marketers will benefit from Bing's customization, websites that should rush to utilize Bing's "Doing Engine" includes those featuring an online shopping cart, software/document downloads, or newsletter opt-in forms. Websites with these features are more likely to be promoted within Bing's search engine. Furthermore, by tagging their websites correctly, marketers can benefit from increased conversions from individuals who are using Bing for its "Doing Engine" qualities, rather than clicking through to websites.
To read more, Ballantine Digital's article can be found on its website at:
http://www.ballantinedigital.com/how-bing-is-impacting-search-engine-marketing/
Featured Highlights:

How Bing indexes pages and serves search engine results
Overview of the search audience demographics of Bing
Analysis of Bing's "Bing It On" advertising campaign
About Ballantine Digital:
Ballantine Digital is the search engine optimization and social media department at The Ballantine Corporation, a turnkey direct mail solution provider since 1966. Ballantine's full list of services include printing, mailing, creative, personalized URLs, promotional items, SEO and social media.