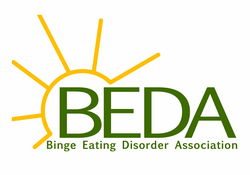 We have three goals for our first conference: enlightenment, education, and empowerment.
Severna Park, MD (PRWEB) March 3, 2010
The Binge Eating Disorder Association (BEDA) will hold its first annual conference in Baltimore, Maryland, March 4-6, 2010, at the Renaissance Baltimore Harborplace Hotel. BEDA's first conference will provide individuals who have binge eating disorder and treatment professionals with the opportunity to come together as a community to raise awareness and expand their knowledge base.
"We have three goals for our first conference: enlightenment, education, and empowerment," says Chevese Turner, BEDA founder and chief executive officer. "We are going to enlighten attendees about binge eating disorder, its relationship with obesity, and the roles genes play with findings from the latest studies about the nation's most prevalent eating disorder. We are going to educate attendees about the causes of binge eating, current treatment models, and a multidisciplinary team treatment approach. Most importantly, we're going to empower them to put what they'll learn into practice. All concerned need to understand the new paradigms in treatment to address the disorder in the appropriate manner with appropriate treatment options, so they can help themselves or their clients begin a healthy, successful road to recovery."
The agenda includes presentations by, panel discussions that include, and workshops lead by leading researchers and practitioners. Cynthia Bulik, PhD, director of the University of North Carolina's Eating Disorders Program and author of the recently released book Crave: Why You Binge Eat and How to Stop, will deliver the keynote address, "Binge Eating Disorder: Bridging the Research-Practice Divide." Other presenters include Kathy Kater, LCSW, Mary Boggiano, PhD, Margo Maine, PhD, Michelle May, MD, PhD, and Mark Schwartz, ScD.
For more information about the conference, visit http://www.bedaonline.com/2010conference.
Binge Eating Disorder Association (BEDA) is the national organization focusing on increased prevention, diagnosis, and treatment for binge eating disorder. BEDA is committed to facilitating awareness, excellence in care, and recovery for those who live and those who work with binge eating disorder through outreach and su pport, education, and resources.
###