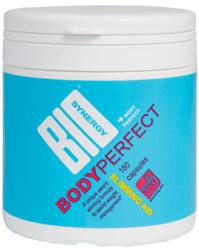 The quality of the products is amazing, offering high street value to a very premium product, to make sure that everyone can have access to it.
(PRWEB UK) 6 September 2012
Bio-Synergy offers a fantastic range of sports nutritional products and supplements. Health Clubs at Home are proud to become a new retailer for these products. The introductory offer sparked so much interest that stock was running low in only the first week!
Now with a replenished stock and many happy customers, it is time for the second half of the Bio Synergy sale. Currently, many of the most popular items are in the offer at an affordable price, and also with next day delivery as standard.
Sports supplements are a huge area of health and fitness. It is one that has taken off over the last few years, as more and more people have seen the benefits that they can gain from supplementing their diets with some extra fuel. Whether people are looking for a training aid, or just looking to feel less sore in the morning, supplements can be the answer. When taken correctly and in moderation, they can easily fill the gaps that may be difficult with a normal daily diet.
Bio-Synergy is a market leader in premium supplements. They offer a huge range of products, from Creatine to the Bio Synergy Body Perfect capsules. There is something for everyone in the range. Health Clubs at Home were happy to become a retailer for them, after seeing the fantastic quality of the products, and the many satisfied customers they have.
Health Clubs at Home MD Howard Braband worked closely with Bio-Synergy to get a feel of the company before the deal and has not looked back. 'They are a great company. They really listen to their customers and tailor their products to suit the needs of the consumers. The quality of the products are amazing, offering high street value to a very premium product, to make sure that everyone has access to it'.
Supplements and other nutritional products are great when they are used in conjunction with a good diet and a healthy lifestyle. There are so many products on offer it can be confusing which on to choose. The staff members at Health Clubs at Home have all worked in the fitness industry for many years and are happy to offer knowledge and guidance to help customers find the product for them.
With the last few weeks of the sale now on, it is definitely the right time to invest in health and fitness and make a lasting impression with your training.
Whether you are looking to bulk up, slim down or anything in between, then the range can suit you. Still unsure? Call a member of staff today and they will be happy to help with any questions. Freephone now on: 0845 86 99 298 or visit http://www.healthclubsathome.com