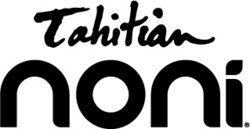 Provo, UT (Vocus) April 1, 2010
Tahitian Noni International (TNI) announced the creation of GoNoni.com, a one-stop-shop for all Tahitian Noni communication and media needs. The site went live on February 25, after revealing it to thousands of Independent Product Consultants (IPCs) at its International Leadership Conference in Anaheim, CA. Since that time, traffic for the new site has exploded by pulling in over 5,300% more visits than the previous TNI blog site.
The decision was made to consolidate the news and information where the distributors were mostly like to go every day into one site. GoNoni.com replaced the distributors' account login screen, so that the thousands who visit their accounts each day are now able to get involved with the latest company news.
The web development team built the entire site from scratch, rather than utilize the resources of a third-party site. They built a content management system that allowed TNI authors to control articles, comments, media, calendar items, and a File Store application that made it easy for any author to upload documents and other files. The team scoured the site from top to bottom to make sure each color, graphic, icon, and thumbnail conformed to all-new branding and color standards set forth by the TNI marketing department.
The result was a cutting edge, simple, comprehensive web site where TNI distributors and visitors alike can go for TNI news, events, media, and training. It has become the perfect place for everyone's Tahitian Noni needs.
For more information about the site, please go to http://www.gononi.com.
About the Company
Tahitian Noni International is a global, research-driven bioactive products company that was the first to introduce the health benefits of the noni plant—a bioactive-rich, adaptogenic plant, containing iridoid compounds—to the world outside of Tahiti. Tahitian Noni International is the leader in the discovery, development, manufacturing, and marketing of noni-based bioactive products. Tahitian Noni International has a presence in over 70 markets around the world, and is the worldwide leader in bioactive beverages.
###