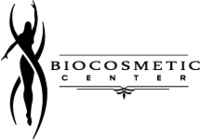 Phoenix, AZ (Vocus) September 18, 2010
BioCosmetic Center releases industry 'hints and tips' videos through their YouTube channel. The company hopes to provide answers to frequently asked questions, basic procedure information, preparation guidelines and more to consumers and potential patients who prefer to view information rather then read extensive text on the subject.
Video releases will typically coincide with more extensive, written pieces that are regularly added to the online knowledge base at the BioCosmetic Center website. The videos will present information in a nutshell with the text pieces providing background and references for further help in learning about cosmetic procedures, procedural preparation recommendations, potential procedural results, and other relevant industry specific information.
Eric Jantze of BioCosmetic Center said, "There are a lot of people out there looking for information in video format. While text articles will always be a popular addition to the website...the videos that are filling the BioCosmetic Center's YouTube channel are receiving a lot of viewers. It allows us to provide relevant information to an entirely new group of potential patients."
YouTube Channel video topics currently include:
1. Hormone replacement therapy
2. Restylane, lip enhancement
3. Laser Tattoo Removal
4. Perlane, lip enhancement
5. Laser stretch mark treatment
6. Botox FAQs
7. Skin tightening
8. Laser hair removal
9. Photofacials
10. Spider Veins treatment
11. And more...
BioCosmetic Center offers all inclusive, personalized programs to aid individuals in obtaining their physical goals. Programs can include any of the following: acne scar removal, liposuction, Botox, weight loss, scar removal, hormone replacement therapy, dermal fillers, VO2 testing and more.
To get further information on BioCosmetic Center or current standards in the industry get in touch with Eric Jantze:
Contact: Eric Jantze
Company: BioCosmetic Center
http://www.biocosmeticcenter.com
Phone: 480-515-3900
##