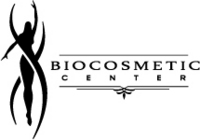 HSDD is prevalent among women at all reproductive stages, with younger surgically postmenopausal women at greater risk…
Phoenix, AZ (Vocus) July 9, 2010
BioCosmetic Center cites a recent study (Arch Intern Med. 2008 Jul 14;168(13):1441-9) that indicates that prevalence of hypoactive sexual desire disorder (HSDD) is high. It is particularly high amongst menopausal women (with surgically menopausal women having higher rates of HSDD in comparison to naturally menopausal women). HSDD related complaints bring many women in to certified bioidentical hormone treatment programs looking for relief from common symptoms.
HSDD is a sexual disorder characterized by a marked lack of sexual desire. Expert diagnosis is required in order to properly diagnose the disorder. To be classified as HSDD the lack of interest in any and all sexual activities must cause marked distress or interpersonal difficulties. It must also not be able to be accounted for by another disorder or mental disease.
Another recent study on HSDD (Menopause. 2006 Jan-Feb;13(1):46-56) concluded that, "HSDD is prevalent among women at all reproductive stages, with younger surgically postmenopausal women at greater risk…" HSDD is prevalent. And there is no pharmaceutical treatment. Many are turning to bioidentical hormones treatment.
Eric Jantze of BioCosmetic Center responded, "One of the difficulties with HSDD and other, similar disorders are the general nature of the symptoms. They could be attributable to any number of disorders or mental states. For women with HSDD…a thorough exam outlining hormone levels and followed by appropriate bioidentical hormones treatment can be very beneficial."
BioCosmetic Center offers all inclusive, personalized programs to aid individuals in obtaining their physical goals. Programs can include any of the following: acne scar removal, liposuction, Botox, weight loss, scar removal, bio-identical hormones, dermal fillers, and more.
To get further information on BioCosmetic Center or current standards in the industry get in touch with Eric Jantze:
Contact: Eric Jantze
Company: BioCosmetic Center
http://www.biocosmeticcenter.com
Phone: 480-515-3900
Email: info(at)biocosmeticcenter(dot)com
###