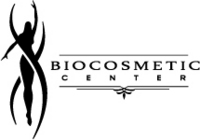 Phoenix, AZ (Vocus) September 2, 2010
BioCosmetic Center urges parents to consider appropriate weight loss diet plan for their children. According to researchers at the Johns Hopkins Bloomberg School of Public Health and National Institute on Aging (NIA), overweight American children and adolescents have only become more obese throughout the past decade.
Eric Jantze of BioCosmetic Center said, "Parents that ignore their children's weight issues are doing them a great disservice. The number of overweight and obese children is not only increasing, but the severity of their weight issues is increasing as well. This does not bode well for their future health."
The general health ramifications of being overweight or obese include:
1. Increased risks for many common illnesses and diseases including but not limited to: cardiac disease, some types of cancer, diabetes, etc.
2. Decreased overall quality of life
3. Decreased activity level in most cases
4. Negative joint health
5. Negative sleep patterns
6. Difficulty breathing
7. Chronic mood issues
8. Low energy issues
In today's "look-obsessed" society it is still often believed that being overweight or obese is an appearance issue; many categorize it as strictly aesthetic. This isn't true. The negative health issues that are created in adolescent years can haunt an individual for the remainder of their lives. Taking action to remedy the situation early on is vital. Most childhood and teen overweight and obese issues can be alleviated drastically by the institution (and follow through on) an appropriate diet plan.
BioCosmetic Center offers all inclusive, personalized programs to aid individuals in obtaining their physical goals. Programs can include any of the following: acne scar removal, liposuction, Botox, weight loss, scar removal, bio-identical hormones, dermal fillers, VO2 testing and more.
To get further information on BioCosmetic Center or current standards in the industry get in touch with Eric Jantze:
Contact: Eric Jantze
Company: BioCosmetic Center
http://www.biocosmeticcenter.com
Phone: 480-515-3900
###