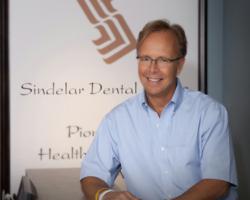 An understanding of the connection between biofilms and chronic disease is essential to the health of our patients
St. Louis, MO (PRWEB) January 17, 2013
Dr. Dan Sindelar, current president of the American Academy for Oral Systemic Health and expert panelist at the Biofilm Innovations 2013 conference, invites medical professionals across a variety of specialties to the January 30th event in Boston, Massachusetts. The event will focus on the role of biofilms in chronic diseases like periodontal disease, sinusitis, middle ear infections and cystic fibrosis and how to treat these chronic conditions that are often resistant to traditional therapies.
Dr. Sindelar joins biofilm experts Garth D. Ehrlich, Ph.D, and Randy Wolcott, MD, on the panel at this special event to discuss how biofilms affect conditions and patients in their specialties and the unifying methods available to treat the most prevalent biofilm-related diseases.
"An understanding of the connection between biofilms and chronic disease is essential to the health of our patients," says Dr. Sindelar. "Once we understand the role that biofilms play in disease, we can take steps to reduce the bacterial burdens that affect more than 17 million people annually. As medical and dental professionals, this understanding unlocks the door for us to successfully diagnose and treat some of the most persistent diseases that we see in our patients."
Biofilms can lead to chronic disease by encasing and protecting bacteria in the body, at the same time that they exploit the immune system and are resistant to traditional antibiotic therapies. These chronic bacterial infections cost the U.S. more than $100 billion annually, with eight to ten million people suffering from chronic wounds at any given time. Understanding the role of biofilms in these chronic conditions allows medical professionals to more clearly diagnose and treat the underlying cause of the disease.
"The connection between oral biofilm issues like gum disease and other chronic diseases illustrates the very important relationship between oral health and overall health," continued Dr. Sindelar. "Biofilms affect our patients in a variety of ways. I encourage the medical and dental communities to attend and join in this fascinating discussion on January 30th."
Panel expert Garth D. Ehrlich, Ph.D, is the Executive Director of the Center for Genomic Sciences, Professor of Microbiology and Immunology and Professor and Vice Chairman in the Department of Human Genetics at Drexel University College of Medicine. Expert Randy Wolcott, MD, heads the Southwest Regional Woundcare Center in Lubbock, Texas and has been practicing treating "unhealable" wounds for twelve years.
Biofilm Innovations 2013 is a free event and begins at 6:00 pm on Wednesday, January 30, 2013 in the Blackman Auditorium at Northeastern University in Boston, Massachusetts. For more information, or to register for the event, visit http://biofilms.eventbrite.com.
About Dr. Dan Sindelar
Dr. Sindelar is the current president of the American Academy for Oral Systemic Health (AAOSH). He evangelizes cooperation and communication between the medical and dental fields in light of remarkable new dental treatments. By participating with cardiologists in the prevention of heart attacks, strokes, and diabetes, he earned his preceptorship certification, a sign of the importance that the medical community now places on dental care as an essential component of overall health. Dr. Dan was born and raised in St. Louis, where he has run a private practice, serving the community as one of its leading dentists for more than 30 years. Dan focuses on general advanced cosmetic rehabilitation, gum disease, oral inflammation, comprehensive periodontal management, dental sleep medicine, neuromuscular dentistry, and facial pain and TMJ/TMD therapy.