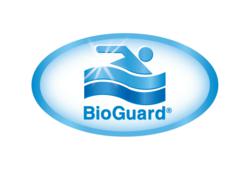 Once overnight temperatures remain above freezing and daytime temperatures remain above 60 degrees, it is time to start opening the pool
Lawrenceville, GA (PRWEB) April 24, 2012
The summer months are fast approaching, and if you are one of the over 8.5 million swimming pool owners in the U.S., you are looking forward to making many family memories in the backyard. Once overnight temperatures remain above freezing and daytime temperatures remain above 60 degrees, it is time to start opening the pool.
BioGuard recommends the following easy steps:
1 – Remove pool cover and drain any accumulated water away from pool.
2 - Fill your pool to the middle of the skimmer opening to allow for proper circulation.
3 - Check your pump, skimmer basket and filter.
4 - Circulate pool water 24 to 48 hours, and then take a water sample to your local BioGuard dealer for testing and analysis. A computerized water analysis provides accurate results almost instantly. You receive personalized instructions for starting the pool.
5 - Test sanitizer & pH routinely.
6 - Routine maintenance is the best way to keep your pool sparkling. With an easy-to-use care system, such as a Smart PAK™ with chlorine, shock and algicide all in one package from BioGuard, it's as easy as 1-2-3.
Pool care retailers offer products and systems that make caring for the pool a snap. Consult a pool care professional for expert advice. For more information on the effective use of pool and spa products and to locate a BioGuard dealer, visit http://www.bioguard.com.
About BioGuard
Based in Lawrenceville, Ga., BioLab, A Chemtura Company, supplies water treatment products for recreational applications on a global basis and specialty household consumer products in the U.S. BioGuard is a BioLab brand recognized as one of the nation's premier suppliers of pool and spa products.