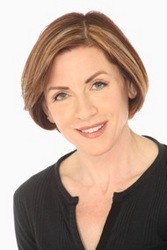 New York, NY, (PRWEB) October 2, 2009
October 3, 2009 -- PhysioAge Medical Group Announces Free Seminar on Bioidentical Hormone Replacement Therapy
What: Seminar on bioidentical hormones, menopause, andropause (male menopause), and treatment options
When: Thursday, Oct. 8th, 6:00-7:00PM
Where: The Park Lane Hotel 32 Central Park South New York, NY 10019
Who : Men and women age 40+ who may be experiencing symptoms of hormonal imbalance such as fatigue, hot flashes, weight gain, night sweats, loss of libido, sleep problems, depression and mental fogginess.
Presenter: Linda Hillebrand, DO, FACOG
Admission: RSVP Required - Free Admission (limited space available)
More Details and Online Registration
PhysioAge Medical Group is pleased to announce the first in a series of monthly seminars designed to answer questions about bioidentical hormone replacement therapy for women and men. These informative seminars will be conducted by Dr. Linda Hillebrand and will be followed by an open question-and-answer session. Wine and cheese will be served.
Bioidentical hormones are natural hormones with a chemical structure identical to that of humans. Many patients report greater benefits and fewer side-effects from bioidentical hormones versus non-bioidentical hormones that have been used for the past 40 years. Bioidentical hormones are the latest means of relieving symptoms of menopause and andropause (male menopause).
Dr. Hillebrand will discuss the controversy surrounding bioidentical hormones as well as the highly individualized treatment programs she prescribes to treat symptoms of menopause and andropause.
About Dr. Hillebrand:
Dr. Hillebrand has dedicated her career to helping men and women live healthier lives. A professional sprinter, she completed her OB/GYN residency at Temple University and was in private practice in California until joining PhysioAge in 2009. Dr. Hillebrand is a member of the American College of Obstetrics and Gynecology, is board certified in OB/GYN, and is a diplomat of the American Board of Anti-Aging Medicine.
About PhysioAge Medical Group:
PhysioAge was founded in 1997 in New York City and focuses exclusively on bioidentical hormone replacement therapy and age-management medicine. PhysioAge's next-generation physical exam is able to detect pre-clinical disease states and measure an individual's rate of aging.
###