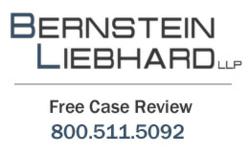 Our Firm continues to hear from recipients of the Biomet M2a Magnum hip who have been allegedly injured as a result of the device.
New York, NY (PRWEB) June 25, 2013
Bernstein Liebhard LLP notes the scheduling of a Case Management Conference in the federal Biomet hip lawsuit litigation currently underway in the Northern District of Indiana.
According to court documents, the proceeding's next Case Management Conference has been scheduled for September 23rd, 2013 at 9:30 a.m.,* following a telephonic status conference slated for July 29th. At the federal Biomet hip lawsuit litigation's most recent meeting, which took place on June 17th, the Court discussed the dismissal of duplicative cases and jurisdictional issues relevant to cases filed over the Biomet M2a Magnum metal-on-metal hip replacement, among other topics. (In re: Biomet M2a Magnum Hip Implant Products Liability Litigation – MDL No. 2391)
"We are pleased to see the federal Biomet hip replacement litigation moving forward as our Firm continues to hear from recipients of the Biomet M2a Magnum hip who have been allegedly injured as a result of the device," says Bernstein Liebhard LLP, a nationwide law firm representing the victims of defective drugs and medical devices. In addition to actively filing lawsuits in the Biomet hip replacement litigation on behalf of individuals who may have experienced metallosis, early failure, and the need for revision surgery after being implanted with the metal-on-metal hip, the Firm is also offering free and confidential case evaluations to patients who allegedly suffered injuries stemming from M2a Magnum device.
Biomet Hip Lawsuit Claims
According to court records, more than 308 Biomet hip lawsuits had been filed in the federal litigation underway in the U.S. District Court, Northern District of Indiana as of May 14, 2013. Lawsuits involved in this proceeding allege the Biomet M2a Magnum hip has the potential to wear out, causing patients to suffer metallosis and other adverse tissue reactions, as well as additional complications associated with premature device failure. In turn, plaintiffs involved in lawsuits filed over the Biomet hip replacement claim revision surgery can be necessary to remove and replace the hip.
As the number of lawsuits involving in this metal-on-metal hip litigation continues to grow, Biomet Inc. is in the process of collecting data for two studies it is conducting on the safety of the implants. The medical device manufacturer is currently enrolling recipients of the M2a Magnum hip in an observational study examining adverse tissue reactions that may have been experienced after implantation, according to a notice posted November 6, 2012 on clinicaltrials.gov.** This study was launched after the FDA issued a surveillance order in 2011 requiring all metal-on-metal hip manufacturers to conduct safety studies for their products. The study is expected to reach completion in December 2014.
On March 6, 2013, clinicaltrials.gov posted an update on an additional safety study being conducted by Biomet. The notice indicated that the manufacturer is no longer recruiting participants for a study that began in Japan in 2009, and is expected to reach completion by December 2021. Final data for the study will be collected in December 2013.***
Individuals who were allegedly injured by the Biomet M2a Magnum hip may be eligible to receive compensation for out-of-pocket medical expenses, lost wages and pain and suffering associated with their hip implant. Learn more about the complications that may stem from metal-on-metal hip implants by visiting Bernstein Liebhard LLP's website or by calling one our attorneys today at 800-511-5092.
*innd.uscourts.gov/millermdl2391.asp
**clinicaltrials.gov/ct2/show/NCT01750606?term=NCT01750606&rank=1
***clinicaltrials.gov/ct2/show/NCT01010763?term=Biomet+M2a+Japan&rank=1
About Bernstein Liebhard LLP
Bernstein Liebhard LLP is a New York-based law firm exclusively representing injured persons in complex individual and class action lawsuits nationwide since 1993, including those who have been harmed by dangerous drugs, defective medical devices and consumer products. The firm has been named by The National Law Journal to the "Plaintiffs' Hot List," recognizing the top plaintiffs' firms in the country, for the past 10 consecutive years.
Bernstein Liebhard LLP
10 East 40th Street
New York, New York 10016
800-511-5092
ATTORNEY ADVERTISING. © 2013 Bernstein Liebhard LLP. The law firm responsible for this advertisement is Bernstein Liebhard LLP, 10 East 40th Street, New York, New York 10016, (212) 779-1414. Prior results do not guarantee or predict a similar outcome with respect to any future matter.
###
Contact Information:
Felecia L. Stern, Esq.
Bernstein Liebhard LLP
info(at)consumerinjurylawyers(dot)com
http://www.consumerinjurylawyers.com