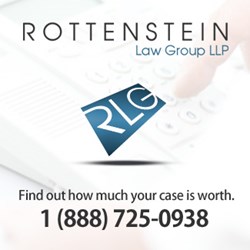 (PRWEB) November 27, 2013
There are nearly 800 Biomet hip lawsuits in federal court in Indiana as of Nov. 18, according to court documents. The Rottenstein Law Group LLP, which maintains the Biomet lawsuits informational website http://www.biomet-hip-lawsuit.com, notes that reported problems with metal-on-metal hip implants industry-wide have led to a major actions involving a handful of medical device manufacturers, including Biomet and DePuy Orthopaedics, maker of the ASR hip implant, a product similar to Biomet's Magnum M2a.
The Biomet metal-on-metal hip lawsuits were consolidated into federal court in order to improve pretrial efficiency across the hundreds of suits with similar claims, according to court documents (In re: Biomet M2A Magnum Hip Implant Products Liability Litigation; MDL-2391, U.S. District Court for the Northern District of Indiana).
In other metal-on-metal hip news, Johnson & Johnson has agreed to a multibillion dollar DePuy ASR settlement related to claims related to a high rate of revision surgeries, according to a Nov. 20 New York Times report.*
"These metal-on-metal hip implants were marketed as an improvement over previous types of hip replacement systems," said Rochelle Rottenstein, principal of the Rottenstein Law Group LLP. "In reality, though, they have led to U.S. Food and Drug Administration warnings, recalls and lawsuits. That's not an improvement."
Plaintiffs in Biomet lawsuits have alleged a handful of complications, including pain, device failure and metal poisoning, according to court documents.
The Rottenstein Law Group LLP encourages those who believe they have suffered from the Biomet's alleged side effects to visit its FAQ page to learn more about Biomet lawsuits and side effects and how to contact an attorney for a free consultation.
*nytimes.com/2013/11/20/business/johnson-johnson-to-offer-2-5-billion-hip-device-settlement.html?_r=0
About THE ROTTENSTEIN LAW GROUP LLP
The Rottenstein Law Group LLP is a New York-based firm that represents clients nationwide in mass tort actions. The firm was founded by Rochelle Rottenstein, who has more than two decades of experience as a lawyer, to represent clients hurt by defective medical devices and medications. (Attorney advertising. Prior results do not guarantee a similar outcome.)
Contact:
The Rottenstein Law Group LLP
Rochelle Rottenstein, Esq.
321 W. 44th Street
# 804
New York NY 10036
(212) 933-9500 (office phone)
(212) 933-9980 (facsimile)
rochelle (at) rotlaw (dot) com
plus.google.com/106070664376281033016