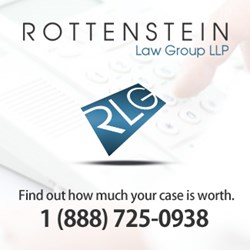 New York, NY (PRWEB) June 25, 2013
Those who want to learn about Biomet hip lawsuits now only have to visit one comprehensive website. The Biomet Hip Lawsuit Center at http://www.biomet-hip-lawsuit.com from the Rottenstein Law Group LLP, a New York-based law firm, features information about the metal-on-metal Biomet M2a Magnum Hip System, its alleged side effects and how to determine eligibility to file a Biomet hip lawsuit.
Metal-on-metal hip implants, such as the Biomet M2a Magnum hip replacement and M2a Acetabular System 38mm, can potentially cause metal poisoning in those with the implants, according to a U.S. Food and Drug Administration Safety Communication.* The metal components rub against each other, resulting in metal ions entering the recipient's bloodstream. Other alleged side effects include device failure, pain, discomfort and the need for revision surgery. There are several Biomet lawsuits consolidated in federal court that allege those side effects as reasons for a lawsuit (MDL-2391, U.S. District Court for the Northern District of Indiana).
The Rottenstein Law Group LLP represents clients in Biomet hip implant lawsuits. The firm encourages those who believe they have suffered from Biomet's alleged side effects to visit the firm's website to download a free brochure to learn more about possible compensation from lawsuits.
*http://www.fda.gov/MedicalDevices/ProductsandMedicalProcedures/ImplantsandProsthetics/MetalonMetalHipImplants/ucm241604.htm
For the latest news on defective medications and medical devices and related lawsuits, visit the Rottenstein Law Group LLP's Injury Lawyer Newswire at injurylawyernewswire.com. Readers can subscribe to the news site's stories and videos to stay on top of personal injury news.
About THE ROTTENSTEIN LAW GROUP LLP
The Rottenstein Law Group LLP is a New York-based firm that represents clients nationwide in mass tort actions. The firm was founded by Rochelle Rottenstein, who has more than two decades of experience as a lawyer, to represent clients hurt by defective medical devices and medications. (Attorney advertising. Prior results do not guarantee a similar outcome.)
Contact:
The Rottenstein Law Group LLP
Rochelle Rottenstein, Esq.
321 W. 44th Street
# 804
New York NY 10036
(212) 933-9500 (office phone)
(212) 933-9980 (facsimile)
rochelle (at) rotlaw (dot) com